Endosteum is a soft, thin connective tissue that lines the inner cavity of long bones. It plays an important role in the healing of fractures by creating new cells necessary for the bone to fuse. This connective tissue also has hematopoietic potencies, which means that it contains haematopoietic stem cells (HSCs). HSCs are significant because they can create any type of blood cell.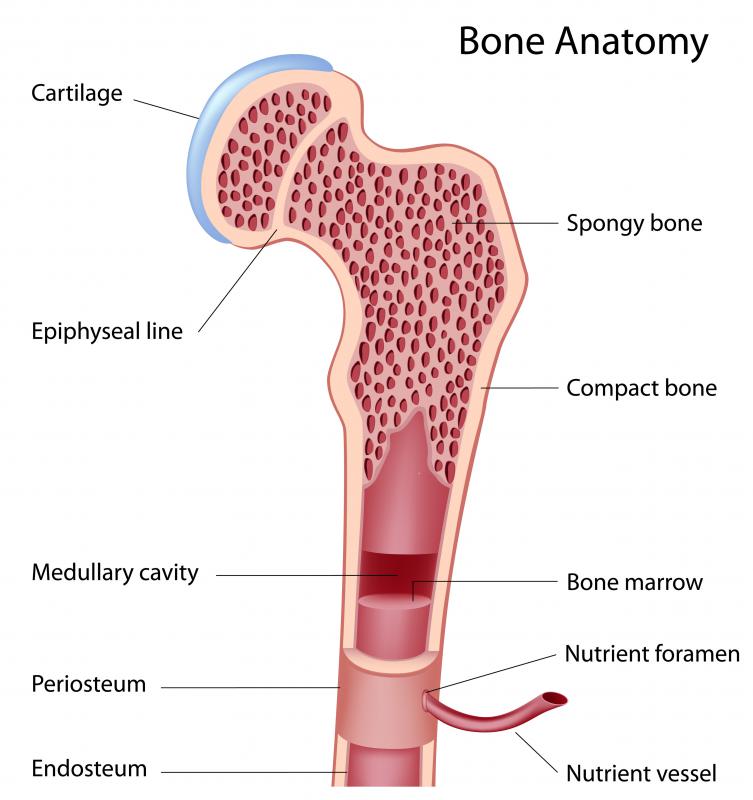 There are a couple of medical terms used to describe the area of bone that contains endosteum. These include medullary cavity and medullary membrane. This membrane is found in the diaphysis, or shaft, of long bones. The walls of this cavity are made of cancellous bone, also called spongy bone. This is responsible for only 20-percent of the skeleton's weight. The medullary cavity contains red and yellow bone marrow.
There are three different types of endosteum. They are cortical, osteonal, and trabecular. The name of each type refers to the area of the inner bone where it is located.
The cortical endosteum lines the cortical bone. It also forms the boundaries of the marrow cavity. This cavity contains yellow bone marrow, which stores fat cells for the body. In cases of extreme malnutrition these cells are used by the body to fuel itself.
The trabecular endosteum covers the inner surface of trabeculae, which covers the spongy bone at the shaft. Trabeculae are bony bars that help the bone absorb contact without damage. They also contain red marrow, which contains HSCs and is responsible for creating new blood cells for the body.
Osteonal endosteum forms the lining of osteonal canals. These are found in compact bone and are home to the bone's blood and nerve supplies. They are also known as Haversian Canals, after the physician who discovered them.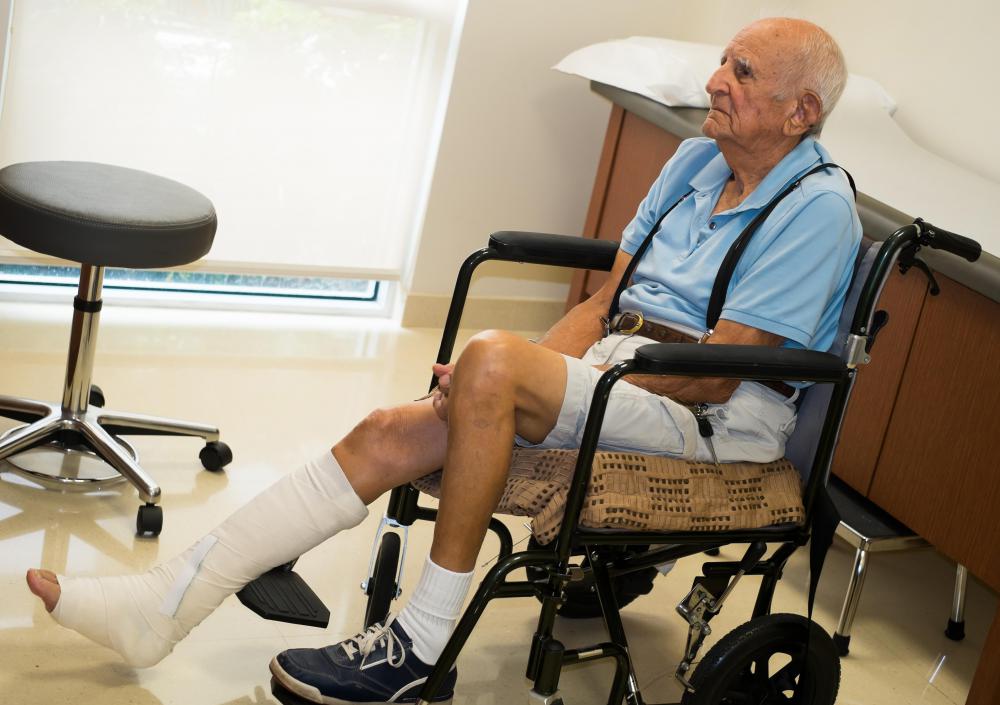 When an individual is malnourished, this tissue is reabsorbed by the body. Since it is part of the inner bone, a decrease results in less bone thickness and density. This thereby reduces the cortical thickness of the bone, which is devastating to the body because cortical bone is responsible for many bodily functions, including storing and releasing calcium. It can also reduce weight because cortical bone makes up about 80 percent of the human skeleton's weight.
Periosteum is the equivalent to endosteum on the outside of the bone. It is durable and firm. Periosteum is also important in the healing of fractures because it produces cells needed to rebuild the bone.
Periosteum, the equivalent to endosteum on the outside of the bone, is important in the healing of fractures.

A diagram of the anatomy of a bone, showing the endosteum.

Chronic malnutrition can lead to a condition in which the body uses fat cells that are stored in yellow bone marrow to fuel itself.

Casting is effective for most broken bones because it provides stability while the endosteum creates new cells to fuse the bone parts.

The endosteum is found in the femur and other skeletal long bones.