What is the Empire State Building? (with pictures)
The Empire State Building is a popular tourist attraction in New York City. It is a 102-story building that was the world's tallest skyscraper for more than 40 years. The building is located at the intersection of West 34th Street and Fifth Avenue in the borough of Manhattan. This building was built to be an office building, but it still draws millions of tourists each year to its two observation decks for views overlooking New York City.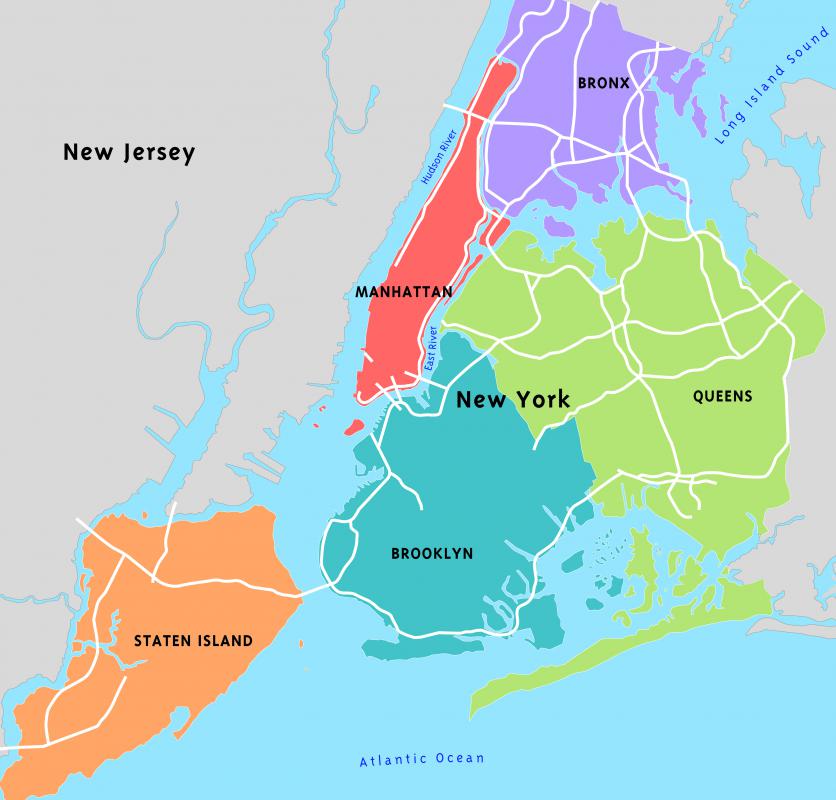 The Empire State Building was designed and built in the art deco style, typical of pre World War II architecture. William Lamb, an architect from the firm Shreve, Lamb and Harmon, designed the building, inspired by the style of another prominent architect, Eliel Saarinen. The exterior of the building is constructed of limestone and marble, accented by steel and glass trims. The Starrett Brothers and Eken were the general contractors on the building project, which was financed by John J. Raskob and Pierre S. du Pont.
Construction on the building began on March 17, 1930. While the construction was taking place, the building grew four and a half stories per week, on average. The Empire State Building was completed and opened to the public on May 1, 1931. The building itself reaches 1,250 feet (381 meters) in height, crowned with a 203-foot (62-meter) pinnacle. Originally intended to be an airship dock, the pinnacle now houses multiple broadcast towers as well as a lightning rod that diverts lighting strikes away from other buildings in the area. Until 1950, the building was not a profitable endeavor, and in 1951, it was sold in what was the largest real estate deal for a single building in its time — $51 million US Dollars.
While the Empire State Building's primary function is as an office building — it houses more than 1,000 businesses — it may be one of the most popular tourist attractions in New York City. More than 110 million people have visited the observatory decks atop the iconic building for panoramic views of the New York City skyline. The inside of the Empire State Building also houses exhibits related to movies that have filmed in or on the building as well as its history and construction. Visitors to New York City may also notice the changing colors of lights atop the building. Floodlights were added in 1964, and the colors may be changed to match holidays and other symbolic events.
The Empire State Building is an example of art deco style.

The Empire State Building is located at the intersection of West 34th Street and Fifth Avenue in the borough of Manhattan.