What is the Difference Between Quality Assurance and Quality Control?
While the terms quality assurance and quality control are sometimes used interchangeably, the fact is that each term refers to specific functions within the overall process of managing the quality process within any type of business. While one is focused on the creation of that quality process, the other is focused on the management of that process so that the stated goals of the business are realized. This is especially true in terms of how the company operates internally and how that operation ultimately results in the production of goods or services that meet the needs of consumers.
It is often helpful to think of quality assurance and quality control as being logical phases in the overall process of delivering products to buyers. Quality assurance begins with the definition of policies and procedures that govern the selection of raw materials for the manufacturing process. At the same time, this phase also has to do with the development of a logical production sequence that ensures the quality of the goods under product at each step within that sequence. Ongoing quality assurance includes the task of evaluating the existing operational structure, including the raw materials, and determining if the process needs to be adjusted or adapted in order to improve the quality of the finished products.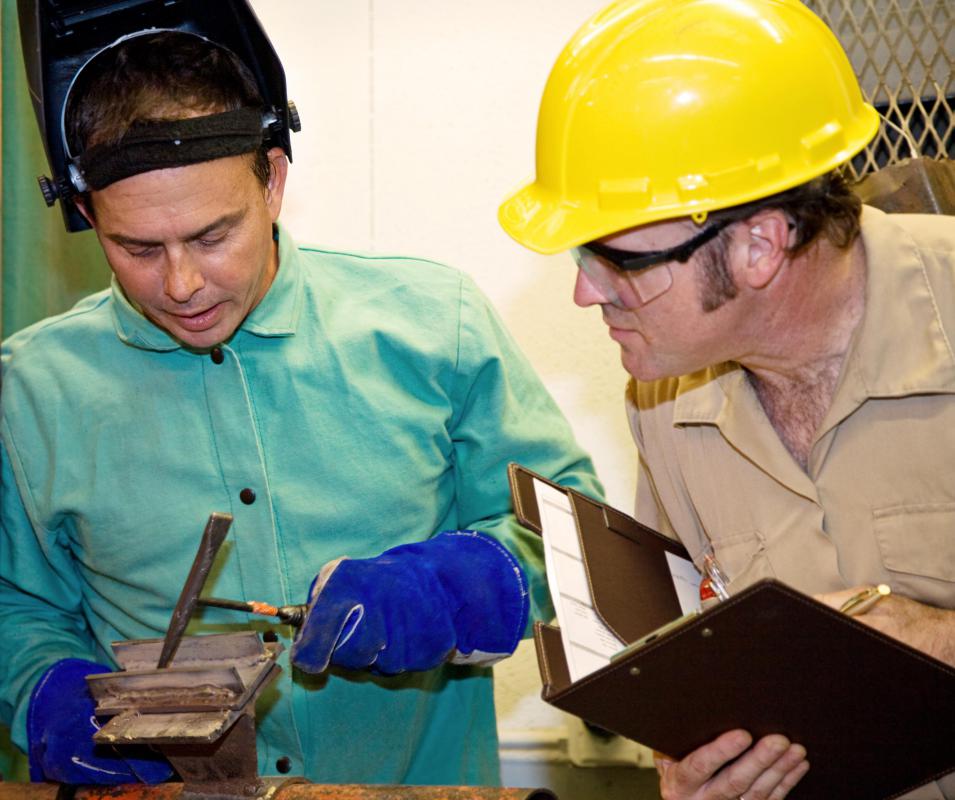 Quality control serves as the means of making sure that the processes put in place during the quality assurance phase are actually being utilized to best advantage. This means looking closely at the way raw materials are handled, identifying possible points of contamination or some other breakdown in the process that could result in the production of an inferior product. Here, the goal is to work within the established order so the company realizes its goals of turning out quality products, a move that essentially completes the overall task that both quality assurance and quality control are designed to accomplish.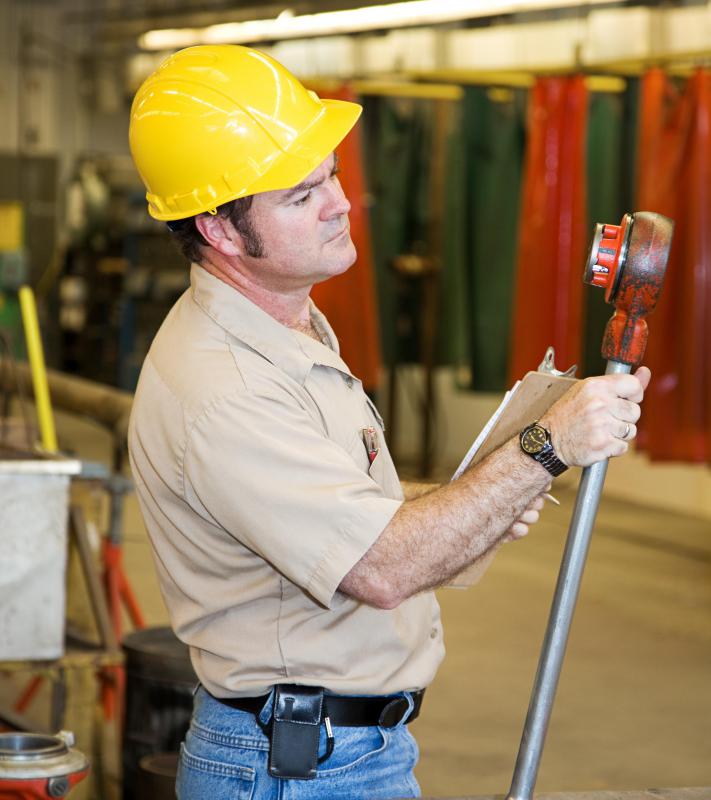 One of the reasons that many people use quality assurance and quality control interchangeably is that there is often a great deal of overlap in terms of the personnel that engage in each phase. In smaller companies, a quality control person may also be charged with the responsibility of designing the production process as well as making sure it is followed. At other times, quality assurance and quality control personnel may both serve on a united quality team, a strategy that allows each party to jointly make decisions about the production process and its maintenance.
Quality control employees inspect milling equipment for irregularities that could damage products.

Quality control makes sure that the processes put in place during quality assurance are actually being utilized to the best advantage.

Quality assurance involves defining quality and safety standards, while quality control includes enforcing those standards.

Quality control inspectors may need to visually identify a potentially faulty product, and carry out further testing.