What is the Difference Between Psychotherapy and Counseling?
As words, psychotherapy and counseling are often used as though each represents the same meaning. This is because elements of psychotherapy are often evident in counseling sessions and counseling is also what is taking place during any given psychotherapy session. Upon closer inspection, the two practices do have a very clear distinction, however, in that psychotherapy is a specific technique used in treating a variety of mental health issues and can only be professionally administered by one trained and licensed to do so. Counseling, on the other hand, is helping a person solve problems or deal with specific issues, and no specific training is necessary to offer this assistance to other people. The difference between psychotherapy and counseling is, therefore, that psychotherapy is a trained discipline and counseling is not necessarily so.
In the simplest definition, anyone who teaches or advises another person can be considered a counselor. This distinction does not require any specialized training or certification. Some professional counselors do obtain degrees in a variety of disciplines, but many lay counselors also work in the field without specialized training. One such example may include a life counselor or a spiritual counselor who has not undergone any formal training in psychotherapy and counseling, but draws upon life experience, personal reading and techniques learned in informal settings to help others by way of individual or group counseling sessions. These counselors are primarily self-taught even though each may combine elements of psychotherapy and counseling when meeting with clients.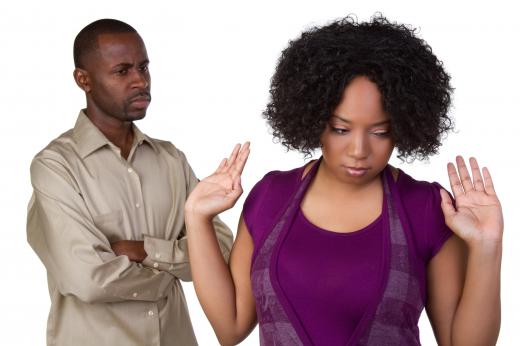 Psychotherapy, on the other hand, is a distinct form of psychological counseling. Sessions may occur in an individual setting or through group counseling, but are always administered by a person trained and licensed in psychology. Cognitive therapy counseling, which focuses on helping a patient adjust her or his thinking to obtain better mental health and a better way of living, is a specific type of psychotherapy commonly used by psychoanalysts in contemporary times.
Like psychotherapy, lay counseling often aims to help a person correct problematic thinking patterns, which is why psychotherapy and counseling are often used interchangeably. This fact can sometimes blur the distinction between psychotherapy and counseling. In order to clearly identify the difference, however, it helps to first take a closer look at the counselor. Distinguishing between psychotherapy and counseling often begins with identifying the educational background and licensing of the one administering a counseling session.
AS FEATURED ON:
AS FEATURED ON:

By: Jason Stitt

Counseling can help couples who often fight.

By: michaeljung

Psychotherapy is a trained discipline, counseling is not.

By: Rob

Not all counselors are licensed mental health professionals.