What is the Difference Between Going Bankrupt and Going out of Business?
Going bankrupt and going out of business can both result in the closure of a business, but they are two very different things. There are also several different kinds of bankruptcy, and the consequences can vary depending on the nature of the situation. Businesses that close don't always do so because of bankruptcy, and companies that are undergoing bankruptcy will not necessarily go out of business. The difference also has an impact on creditworthiness; simply going out of business is not viewed as a fault on someone's credit.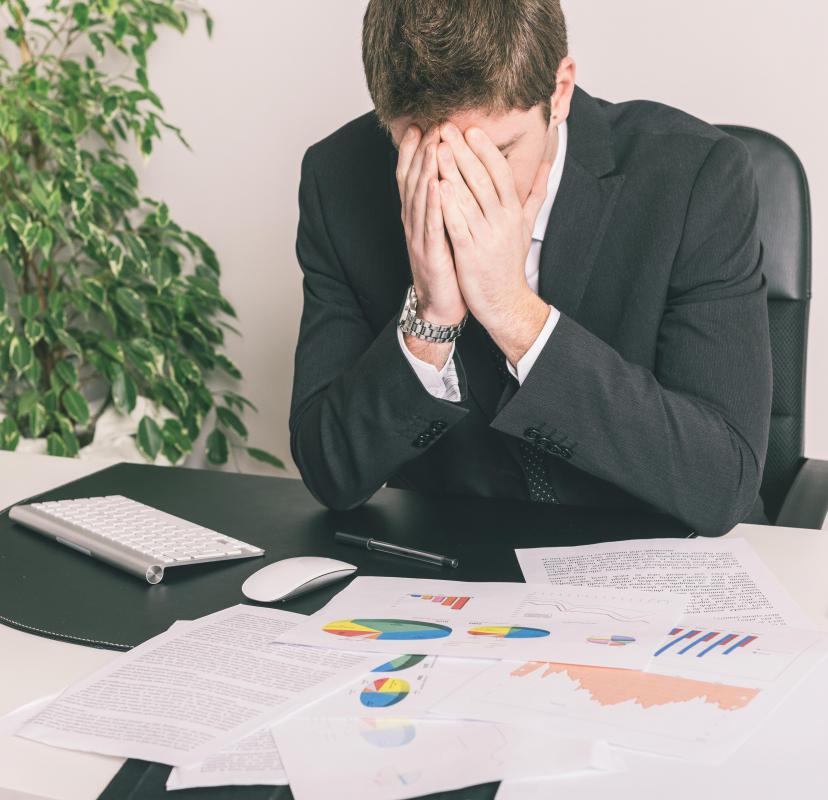 When a business goes bankrupt, it means that its finances have reached the point where the business is unlikely to survive. A business may declare bankruptcy and close, with its assets being auctioned off to pay creditors, or it may file for bankruptcy protection, giving it a grace period to reorganize to see if it is possible to become profitable again. It is also possible for a business to be forced into bankruptcy by a third party, although this is relatively rare.
In the case of going out of business, a business simply closes. There are many reasons why this might happen. For example, the proprietor might simply be tired, and not interested in selling to someone else, or the owners of the business might be moving, and not intending to take the business with them. Businesses can also close before bankruptcy if they sense that they are no longer profitable and would like to quit while they are ahead.
Going bankrupt and going out of business are both often associated with sales of the assets of the business. When a business goes bankrupt, these assets are sold to raise funds that can be used to repay creditors, and they may be sold at auction with the goal of fetching the highest price possible. When companies go out of business, they liquidate their assets since they no longer have need for them. The funds will be used to close all accounts in good standing, with the owners and other people with a stake in the business receiving the leftovers. In either case, the company may be in a hurry to sell off its assets, which can be a great opportunity for deals.
Experienced professionals can help companies that are going bankrupt or out of business. They can work with business owners to fetch the best price possible for assets, and they can assist with the tidying up of loose ends. These professionals can include accountants who handle final reconciling of the accounts of the business, employees of auction houses, and other people who have experience with liquidating assets.