What is the Difference Between Disney World and Disneyland?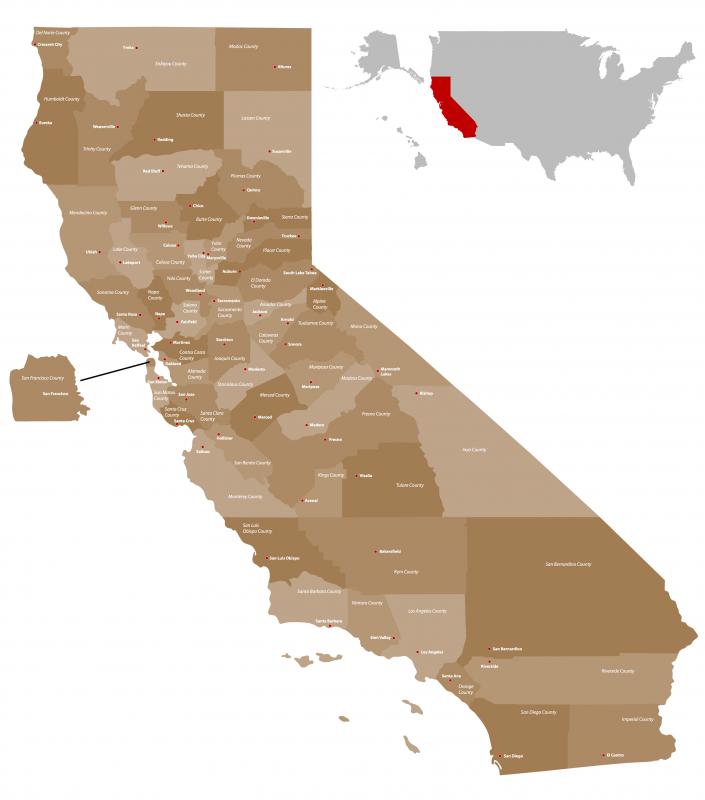 American cartoonist Walt Disney's vision and creativity established a cartoon dynasty, beginning in the early to middle part of the 20th century. This dynasty culminated in the development of Disneyland, America's first theme park, in Anaheim, California. Disney opened the park in 1955, and it became an immediate success. He was not satisfied, however, and decided to develop yet another theme park, this one much larger and far more ambitious. While the basic difference between Disney World and Disneyland is location — Disneyland is located in Anaheim, California, while Disney World is located outside Orlando, Florida — the greater differences between the two parks range anywhere from creative vision to day-to-day operations.
The two parks are based on similar ideas: providing the general public with an escape from reality, a place where imagination reigns supreme. It was with this vision that Walt Disney conceived the idea of Disneyland. After the theme park was built, however, he realized a fundamental problem in the park's design when he spotted a cowboy from one section of the park wandering through the futuristic Tomorrowland. It ruined the fantasy for Disney, and so he resolved to build another park, one that solved the problems of the original.
One of the fundamental differences between Disney World and Disneyland is in the park's day-to-day operations. Disney World was designed to avoid the problem of characters from one setting walking through another: a series of tunnels was built beneath the park, allowing workers to move from one area to another without being spotted by guests. This prevents mix-ups that might take visitors out of the fantastic world.
Disney World and Disneyland both share Walt Disney's creativity and imagination, but Disney himself only saw Disneyland come to fruition. He died before construction on Disney World had even begun, and his brother, Roy, took charge to see that the park got built. While the parks both share Disney's vision, Disney World is far larger and contains many more elements. The Magic Kingdom, Epcot Center, and MGM Studios are all part of the Florida complex, while Disneyland is far smaller and encompasses far fewer distinct sections. Disney World is billed as a collection of parks and resort, while Disneyland is billed as a much smaller park.
Disneyland is located in Anaheim, California.