What is the Difference Between Appraised Value and Assessed Value?
Appraised value and assessed value are both methods of evaluating the value of a home. The difference between the two is in who does the evaluating, what the evaluation is used for and how the evaluation is performed. Generally speaking, an appraisal is performed for the purpose of determining the value of a home for a home loan or purchase. An assessment is typically done by government tax assessor for the purpose of determining a property's tax.
When a mortgage loan is originated, a lender will typically require that an appraisal be performed on the property to ensure that the loan amount will not be for more than the property is currently worth. In addition, most mortgage lenders impose a percentage guideline known as the loan-to-value (LTV) when originating a mortgage loan. Loan-to-value is defined as the percentage of the loan amount divided by the current value of the home. For example, if a mortgage lender has imposed a maximum LTV of 90% and a borrower's home has an appraised value of $100,000 United States Dollars (USD), the maximum amount that a customer would be able to borrow is $90,000 USD. Therefore the higher the appraised value of the home, the larger the amount that a borrower will be able to borrow.
Appraisals are generally performed by a certified independent third party real estate appraiser that is unaffiliated with either the buyer or the seller. The appraised value of a home is considered the current market value of the home. Current market value is the appraiser's estimate of what the home could reasonably sell for. The value of a home is determined by comparing the home to other comparable homes in an area. The appraiser will consider what similar homes have sold for, along with the type of construction of the home, the overall condition, any amenities, views and location of the appraised property when determining the appraised value of a home.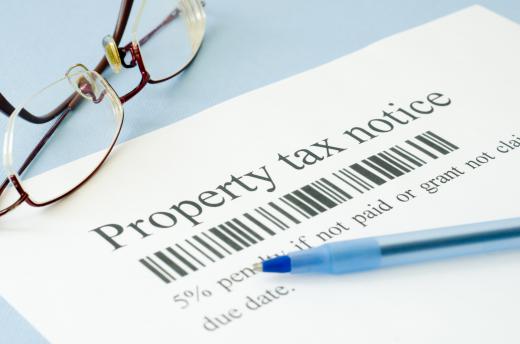 In local governments that charge property owners a property tax, the assessed value is determined through the local tax assessors office. The assessed value of a home is not determined on an individual basis as the appraised value is. Rather, the tax assessor determines the value of a home based on a formula of recent home sale prices of comparable properties.
The frequency in which assessments are performed may vary locally; therefore the appraised value may not be an accurate estimate of a home's current market value. Property owners who are interested in determining how their local governments calculate a property's assessed value or how their property taxes are calculated should contact their local tax assessor's office.
AS FEATURED ON:
AS FEATURED ON:

By: Andy Dean

Appraised value is the basis for setting the asking price of a home for sale.

By: emiliezhang

Assessed value is used to calculate local property taxes.