What is the Difference Between Acute and Subacute Rehabilitation?
Acute and subacute rehabilitation both provide patients with tools to help them regain skills they may have lost due to injury and to adapt to permanent disability. The primary difference between the two is the level of intensity. Patients in acute rehabilitation can expect daily therapy and may work with therapists for three or more hours every day, while subacute rehabilitation is less intense. Both programs offer inpatient and outpatient options, depending on the situation.
When a patient is very sick, subacute rehabilitation is a better choice because the patient does not have the energy and strength to handle daily rehabilitation sessions. This can be useful for patients just recovering from surgery and injuries who need some rehabilitation, but are not ready for hard work. On the other end of the scale, patients who have completed acute rehabilitation and no longer need such rigorous sessions can step down to a subacute program.
In acute rehabilitation, patients must go to rehabilitation sessions every day, and may stay in a rehabilitation facility for convenience. Nurses and therapists work with patients on physical therapy, occupational therapy, speech therapy, and any other services the patient may need. Patients usually have exercises they need to do on their own in addition to attending sessions where they work under the guidance of therapists.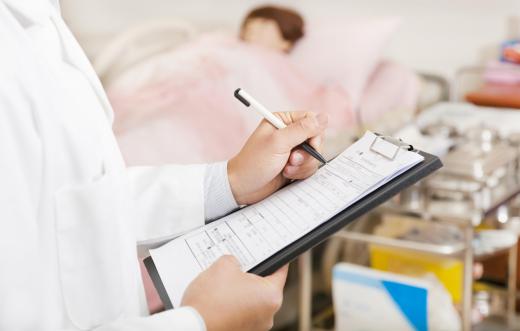 Acute rehabilitation can help patients relearn skills like walking, eating, and writing after an injury. The program is tailored to the needs of the patient, and usually a care provider coordinates therapy services to make sure the patient gets appropriate therapies without being overloaded. In a subacute program, patients can build up strength and dexterity, fine-tune their skills, and increase their levels of independence.
Costs for subacute and acute rehabilitation tend to be different. Acute programs are more expensive because of the increased numbers of sessions and the larger care team. Patients may qualify for financial assistance, depending on their income level and the nature of the injury. It can also be necessary to go to a specialty facility, such as a stroke rehabilitation center, to get the best possible care. In subacute rehabilitation, specialty services can be helpful, but are not always required.
Qualifications for working in rehabilitation facilities are the same, no matter what kinds of services the facility offers. Therapists need to be fully trained and licensed, as do nurses, doctors, and other personnel. Some facilities provide opportunities to medical and nursing students along with interns and trainees, and people with concerns about working with care providers in training can discuss them with their primary point of contact at the facility.


By: Robert Kneschke

Acute rehabilitation requires daily therapy, and consists of helping a patient relearn skills, like walking.

By: Ocskay Bence

Patients who do not possess enough strength for daily therapy will be enrolled in subacute rehabilitation.

By: Andres Rodriguez

Acute rehabilitation typically requires utilizing a large care team, raising the cost.

By: Tom Wang

Specific tasks a patient must complete before he can be released may be noted on their chart during acute rehabilitation.

By: WavebreakmediaMicro

Seniors who have suffered an injury and now have limited mobility may require extensive acute rehabilitation before they can be released.