What is the Difference Between a Barber and a Hairstylist?
Barbers and hairstylists both receive training which allows them to cut hair, but they have different skills and approaches to hair cutting which make members of these professions quite different. When selecting the services of a professional who provides haircutting services, people should definitely consider the distinction between barbers and hairstylists so that they can select the one which will offer the services they need.
Both of these professions are quite old. Barbers or barber-surgeons as they were once known used to handle haircuts for men, along with basic medical treatments such as bloodletting. Hairstylists, better known as hairdressers, provided hair services to women which ranged from the creation of elaborate hairstyles such as those in vogue during the Elizabethan era to cutting and trimming. Many hairstylists historically also worked with wigs, and in fact in some cultures women kept their heads shaved, and wore complex wigs.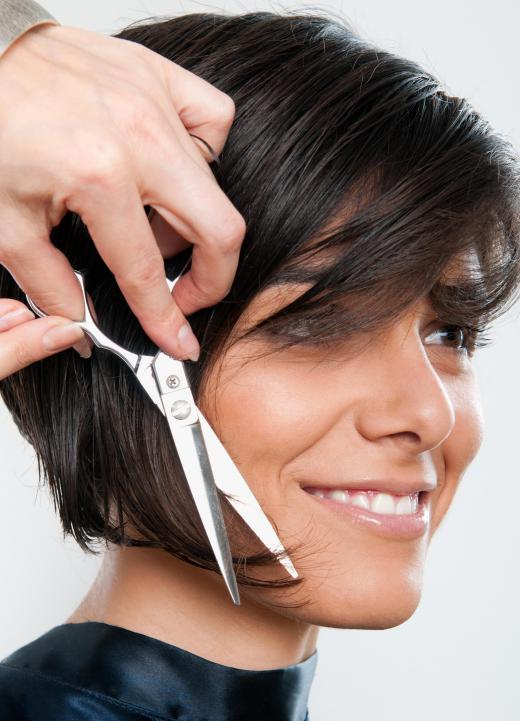 A barber tends to work primarily with men's hair, focusing on traditional short styles. Barbers also receive training in working with facial hair, which allows them to shave and otherwise style facial hair. This is a key distinction between a barber and a hairstylist, as most hairstylists do not deal with facial hair. Barbers also tend to stick with simple cuts. Some may also offer facials and skincare services, depending on where they went to school.
Hairstylists are used to working primarily with women's hair, or longer men's hair. They can apply color and other treatments to hair, and they are also more up on current trends and fashions. Hairstylists attend continuing education classes on a regular basis to learn more about new processes which can be used with hair, and to keep up with changing trends in the fashion industry. A hairstylist will feel comfortable making recommendations for a client and working with special requests, while a barber tends to offer a more limited range of styles.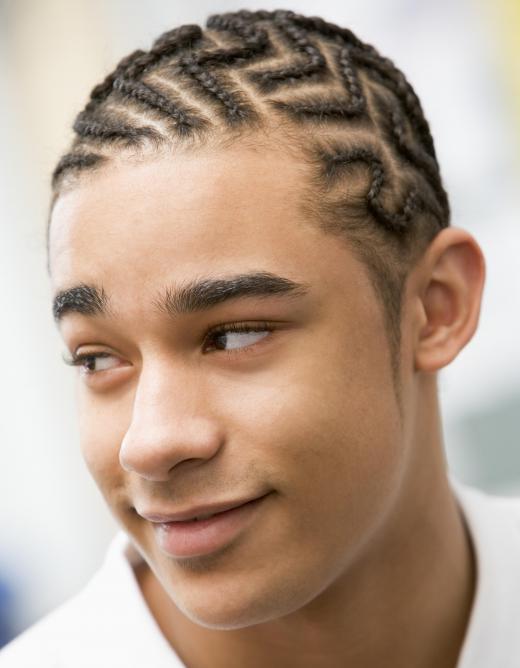 In addition to doing hair, some hairstylists also receive certification as cosmetologists so that they can perform waxing, manicures, pedicures, and skin care. This wider range of services can be appealing to clients who would like to take care of multiple beauty needs at a single location.
Both barbers and hairstylists usually establish very comfortable working relationships with their clients, and they work hard to cultivate a loyal clientele which will keep coming in for hair needs. Some specialize in particular types of hair, such as a barber who works primarily with people of African descent, or a hairstylist who has received special training in working with Asian hair. People with unique hair needs should definitely shop around to find the right provider; the average barber in a white neighborhood, for example, might have trouble with the hair of black clients because he or she would not be familiar with the unique needs of black hair.
AS FEATURED ON:
AS FEATURED ON:

By: Rido

A hairstylist cutting hair.

By: mh-werbedesign

Hairstylists are considered to be aware of current trends.

By: Monkey Business

Some barbers and hairstylists work primarily with African-Americans.

By: Andriy Bezuglov

Some hairstylists receive certification as cosmetologists so they can perform manicures.

By: yalcinsonat

Barbers are typically skilled in using razors to shave the beards and necks of customers.