What Is the Connection between Simvastatin and Diabetes?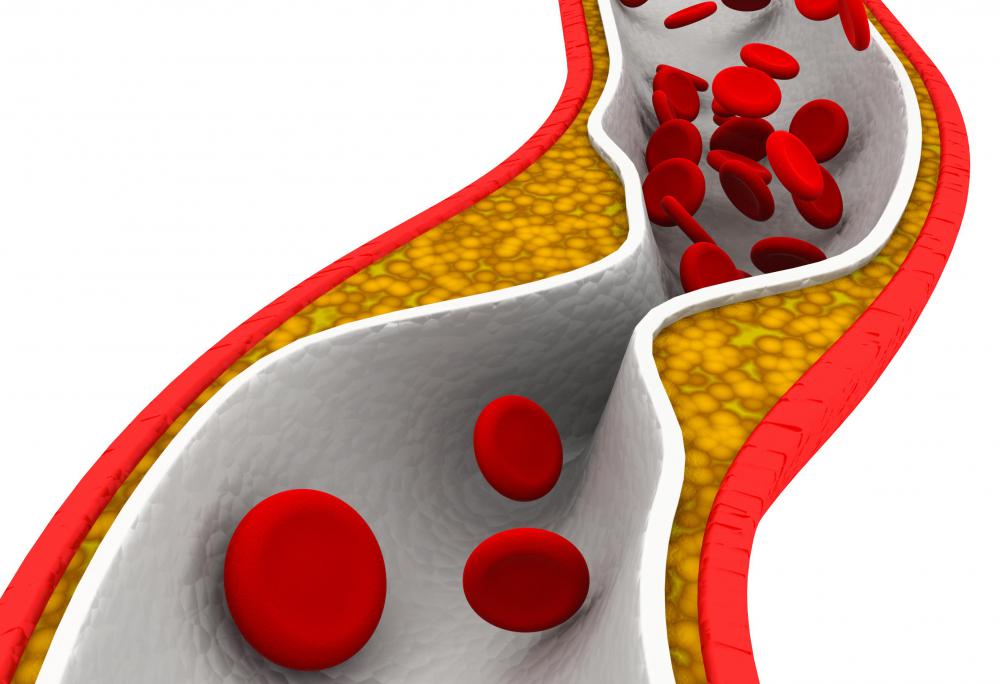 Scientific research indicates a link between patients taking high doses of simvastatin and diabetes. The highest doses of this cholesterol-lowering medication help prevent cardiac events and strokes in high-risk patients. Strong doses of simvastatin, however, have also been shown to slightly increase the risk of developing type 2 diabetes. As simvastatin is effective at reducing cardiovascular events, patients should not stop taking this medication before consulting with their doctors. Simvastatin is marketed under the brand name Zocor® in the United States.
Simvastatin is a type of drug called a statin, or a HMG-CoA reductase inhibitor. It slows the body's production of cholesterol, thus preventing it from building up on artery walls. Cholesterol buildup can block blood flow to parts of the body, including the heart and brain. By helping reduce the amount of cholesterol and fatty substances in the blood, this medication decreases the risk of strokes and heart attacks. Simvastatin may also reduce the need for corrective surgery in people at high risk of experiencing a cardiovascular event.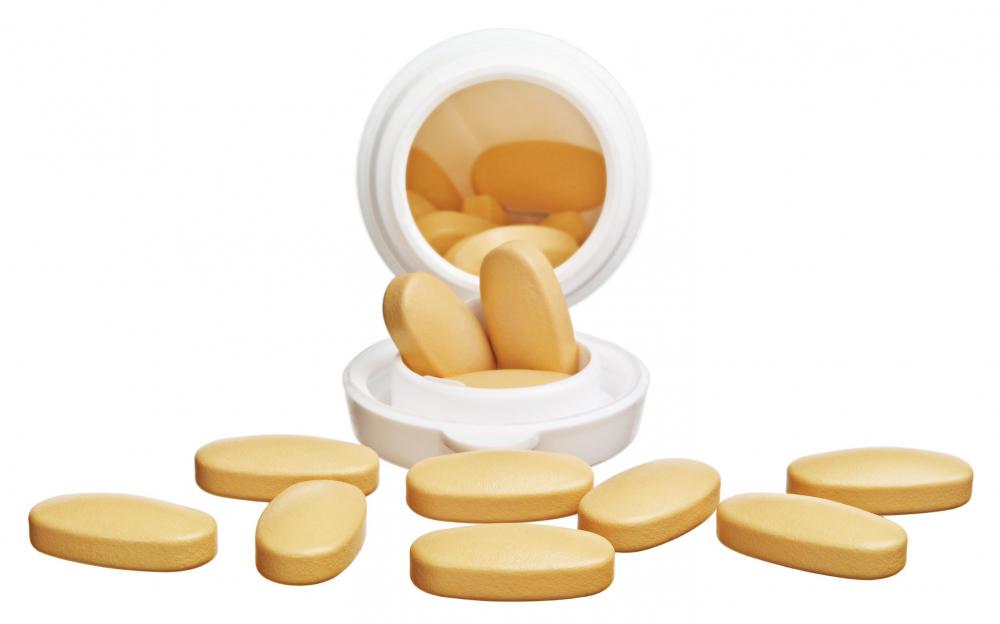 Scientific studies reanalyzing five clinical trials involving almost 33,000 patients have established a connection between simvastatin and diabetes. The patients taking high doses experienced a decreased risk of a cardiac event by around 16 percent. The strongest doses of the drug slightly increase the patient's risk of developing type 2 diabetes by about 12 percent versus placebo. Type 2 diabetes affects more than 25 million people in the United States alone.
According to this research, there was one additional case of type 2 diabetes for every 498 patients who took a high dose of simvastatin for 12 months or more. Around three patients of the 498 were spared major cardiovascular events. In total, around 8.4 percent of the patients in the clinical trials developed the disease, though some were taking a moderate dose of the drug. None of the patients had developed diabetes prior to the study.
There is no definitive explanation for this link between simvastatin and diabetes. Many of the factors that contribute to cardiovascular disease and the need to take simvastatin also contribute to type 2 diabetes. It is possible that those individuals on the high-dose simvastatin treatment were predisposed to developing the disease. There has been some speculation that diabetes may have been triggered by a sedentary lifestyle resulting from simvastatin-induced muscle soreness. The type of statin does not affect diabetes risk, only the dosage.
Despite this connection between simvastatin and diabetes, the benefit of taking the drug to prevent cardiovascular events outweighs the risk of developing the disease for most patients. Patients and doctors should discuss the possibility of developing diabetes when determining the appropriate simvastatin dosage and necessary lifestyle changes. Patients currently taking simvastatin should not suddenly stop their regimen without consulting with their health care providers.
This medication is taken once to three times daily in tablet form. Patients usually begin with a low dose that is gradually increased until the most effective level for the individual is reached. Simvastatin is most effective as part of a lifestyle change that includes a low-cholesterol, low-fat diet and increased exercise. Common side effects are primarily gastrointestinal like constipation and nausea. People with liver disease should not take simvastatin.
In addition to the link between simvastatin and diabetes, the United States Food and Drug Administration has notified health professionals that the highest doses of this statin can also cause myopathy. Individuals taking 80 milligrams daily are at an increased risk of developing muscle damage, especially during the first year of treatment. Factors that influence the level of risk include genetic predisposition to simvastatin-related myopathy and interactions with other medications. Some forms of myopathy, including rhabdmyolysis, can cause major organ failure. The dose of 80 milligrams has been reserved in the United States for only those patients who have taken it for more than a year without signs of myopathy.
By: hywards

Samvastatin is used to prevent cholesterol from building up in artery walls, thus reducing the risk of strokes and heart attacks.

By: David Watkins

Studies have shown that higher doses of simvastatin increases the risk of developing type 2 diabetes.

By: Sasajo

Simvastatin is used to lower cholesterol levels.

By: rob3000

Simvastatin works by slowing the body's production of cholesterol.

By: JackF

Prolonged high blood sugar may cause vision problems in diabetics.