What is the Connection Between Dry Mouth and Sleep?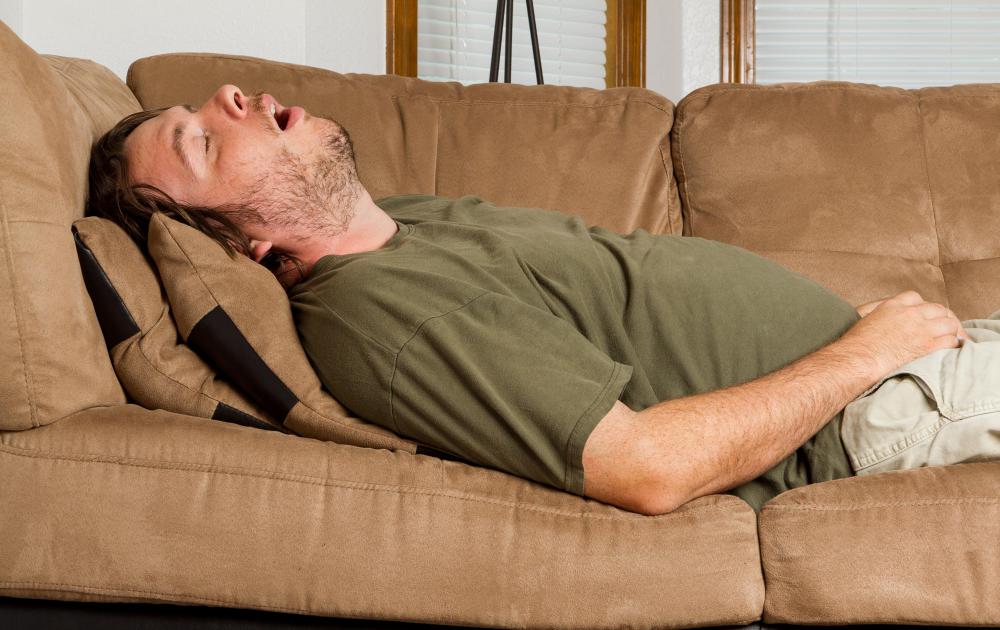 There are a wide variety of things that may contribute to the development of dry mouth. When a person develops dry mouth after sleeping, however, the causes may be easier to pinpoint. For example, an individual who has a condition like sleep apnea, which causes him to keep his mouth open for much of the night, may wake up with a dry mouth. It may also result from the lack of liquid consumption during the night, sleeping in a heated room that doesn't have much moisture in the air, or even the use of certain medications right before bed.
Sleep apnea is a condition that may contribute to dry mouth while a person is asleep. When a person has sleep apnea, his breathing pauses and then restarts repeatedly throughout the night. Often, a person with this condition snores and snorts a good deal as well. A person with this condition will often have a dry mouth because his mouth may remain open as he snores and experiences breathing changes during the night.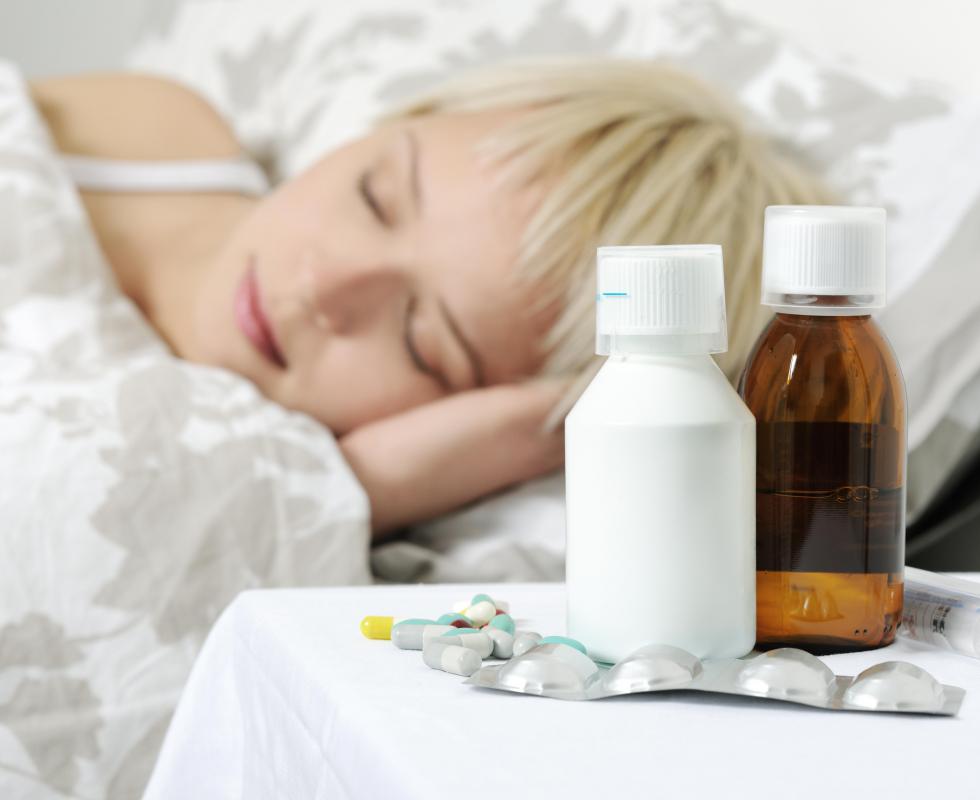 Sometimes, dry mouth and sleep are related because a person becomes slightly dehydrated at night. For example, many people stop drinking fluids soon after eating dinner at night and then sleep for eight hours or more. Some people experience dry mouth at night because of this lack of fluids, and it may be even worse when a person takes medication at night. For example, some sleep aids and allergy or cold medicines may cause dehydration as well.
In some cases, a person may develop dry mouth because he is resting in a heated room. The heat may reduce the humidity level and cause a person's mouth to feel dry when he wakes up. In fact, many people feel thirsty immediately upon waking up because of this.
If a person notices that he has a dry mouth after sleeping, he may take steps to relieve it. Treating sleep apnea may help, and in some cases, a person may experience relief if he drinks more water during the day and makes sure he gets at least some fluids between dinner and bedtime. Some people may also adjust the heat in their bedrooms or use a humidifier to add moisture to the air. Changing medications may help as well.
By: Tracy King

Individuals who sleep with an open mouth may wake up with dry mouth.

By: ILYA AKINSHIN

People who get dry mouth during the night may want to drink more water before bedtime.

By: Anna Khomulo

Some sleep aids can cause dehydration and dry mouth.