What is the Connection Between Diabetes and Frequent Urination?
A frequent urge to urinate is often the first indication that an individual has diabetes. In the most familiar forms of this disease, known as type 1 and type 2, the link between diabetes and frequent urination is due to the kidneys' inability to manage excess glucose in the blood. Here, the urge to urinate is usually controlled by regulating the blood sugar. An unrelated and far less common condition known as diabetes insipidus is also characterized by frequent urination. In this case, however, the urge to urinate is due to the body's inability to produce or use a protein called anti-diuretic hormone (ADH), and can often be managed with synthetic hormones or dietary changes.
Type 1 and type 2 diabetes impair the body's ability to produce or use insulin, the hormone which normally helps channel glucose from the blood into the cells. As a consequence, the blood can contain abnormally high amounts of glucose. Incapable of absorbing this high quantity of glucose, the kidneys instead produce large volumes of glucose-rich urine, thus explaining the link between type 1 and type 2 diabetes and frequent urination.
Without treatment, repeated urination can interrupt one's work or school productivity and sleep, and lead to perpetual thirst or even dehydration. Luckily, it is often possible to break the link between these types of diabetes and frequent urination. As the recurrent urge to urinate is a symptom of high blood sugar, it usually diminishes when steps are taken to regulate or prevent blood sugar imbalances. This may include regularly testing the blood sugar levels, taking insulin as directed by a physician, or following a controlled diet.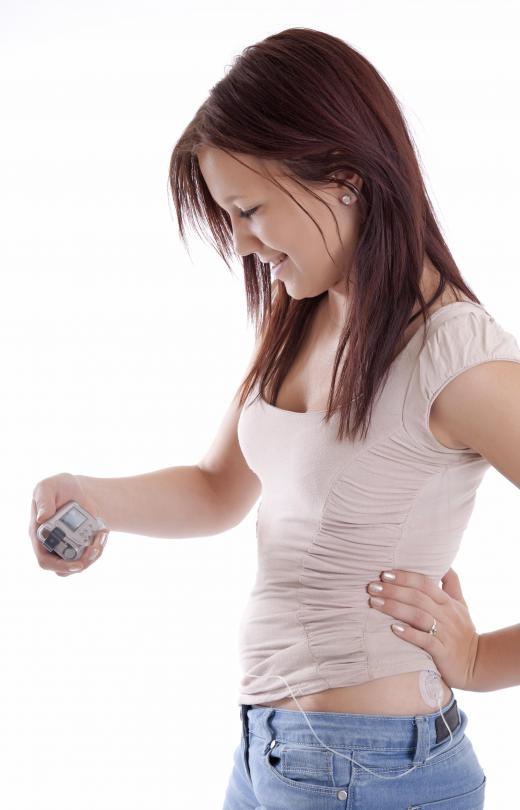 Diabetes insipidus — a rare condition which, despite its name, is not related to type 1 or type 2 diabetes — is also characterized by a persistent need to urinate. The link between this type of diabetes and frequent urination is due to an inability to either manufacture or use ADH, the protein which normally helps the kidneys control the body's fluid balance. When ADH is improperly used or absent, all consumed fluids are quickly vacated as urine.
As with type 1 and type 2 diabetes, the frequent urination associated with diabetes insipidus can lead to unquenchable thirst and severe dehydration. Fortunately, this condition is often manageable. Diabetes insipidus sufferers whose bodies cannot produce ADH may be able to curb urination by taking a synthetic replacement hormone. Those whose kidneys are incapable of processing ADH generally cannot process this replacement hormone either. They may, however, be able to limit their urine output by reducing their salt intake.
AS FEATURED ON:
AS FEATURED ON:

By: Photographee.eu

Diabetes can cause people to urinate more frequently.

By: hilleborg

Once the diabetes is under control with medication or insulin, the frequent urination should resolve.