What Is the Connection between a Hangover and Anxiety?
A hangover and anxiety can be related in a few different ways. It is possible for a hangover to cause anxiety as well as several other unpleasant mood disturbances. On the other hand, anxiety may lead someone to consume too much alcohol in the first place, thereby leading indirectly to an eventual hangover. Finally, guilt or stress over the fact of having consumed too much alcohol, especially if one does not have a complete memory of one's actions while intoxicated, may lead to anxiety accompanying a hangover. It is also possible for preexisting anxiety, as from stressful conditions in life or from mental disturbances such as depression, to be intensified by a hangover.
Hangovers are best known for their physical symptoms, such as headache, nausea, dehydration, and sensitivity to light and sound. Hangovers can, however, also cause a few different mental and emotional symptoms, including depression, irritability, fatigue, and anxiety. The exact reason for the link between a hangover and anxiety is not completely clear, though excessive alcohol intake does cause a significant imbalance of chemicals and nutrients in the body. This imbalance is partially caused by alcohol's diuretic effects, which tend to result in a substantial loss of fluid and nutrients. This is one of the main causes of the physical symptoms of the hangover and may also be the link between the hangover and anxiety.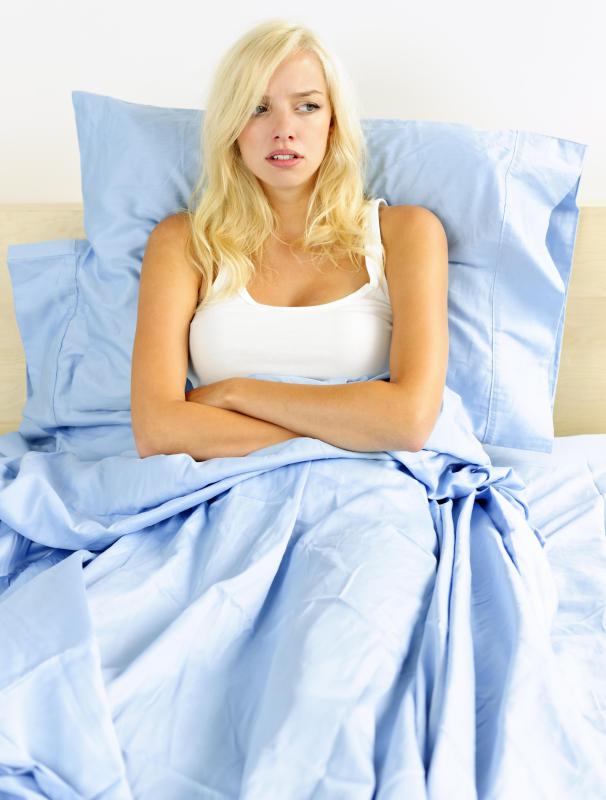 In some cases, anxiety is caused by the hangover, but is not a part of the hangover itself. If, for instance, one wakes up with a hangover on the morning of an important job interview, the hangover may be a cause of anxiety because one may feel that having a hangover will inhibit performance at the interview. The hangover and anxiety, then, are causally linked: the hangover causes the anxiety but the anxiety is not a part of the hangover itself. It is also possible for the hangover and anxiety to be connected when one is ashamed of one's actions while drinking or if one does not remember what one did while intoxicated.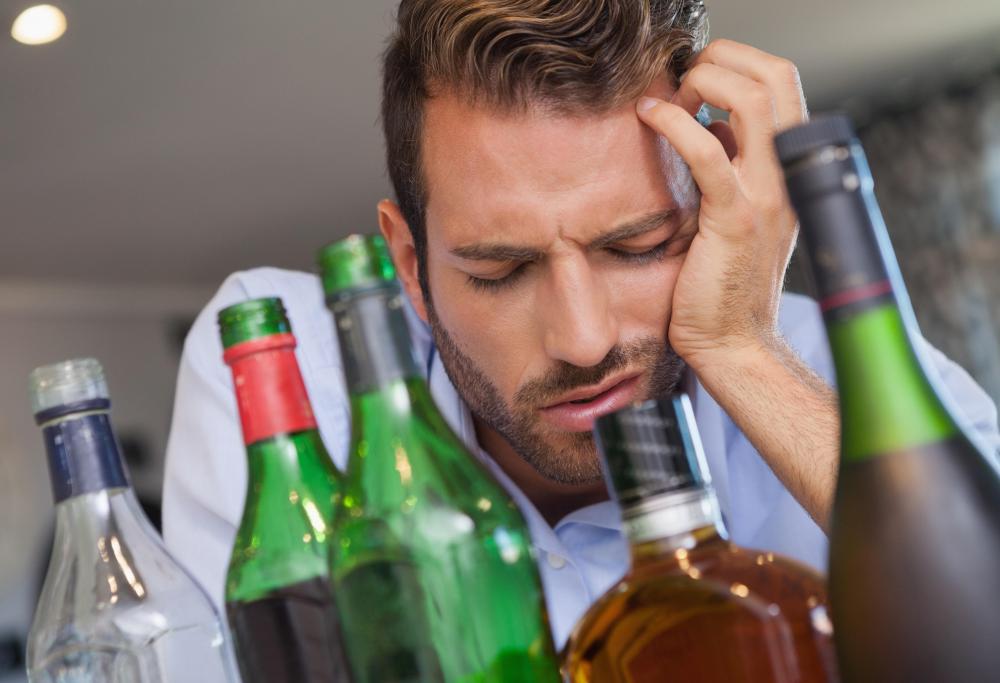 It is also possible for a hangover to aggravate preexisting anxiety. Someone who suffers from clinical anxiety, for instance, may find that having a hangover makes the anxiety symptoms worse. An individual who already lives a stressful lifestyle conducive to anxiety may also find that hangovers worsen the condition. In order to meet the demands of a difficult lifestyle, it is often necessary to constantly perform at one's best, which tends to be impossible with a hangover. A hangover and anxiety, then, may be connected through the aggravation of preexisting anxiety by other hangover symptoms.