What Is the Cinema Museum?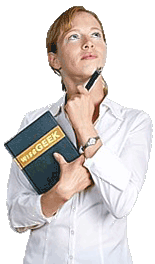 The Cinema Museum, which provides a home for collected film industry memorabilia and artifacts dating from the 1890s, is a nonprofit charity organization in London that is open to the public for guided tours. It is situated within a building that, in its previous incarnation as a workhouse, once was home to the young Charlie Chaplin during a desperate era in that film star's childhood. This repository of cinema-related collectibles also houses a large library of film resources. The Cinema Museum is run entirely by volunteers.
A variety of cinema artifacts are housed in the Cinema Museum, ranging from posters and other advertising materials to objects found within old cinema buildings, such as uniforms, carpets, seats, projectors, and ashtrays. Ephemeral items like popcorn cartons and 3-D viewing glasses are also included in the collection. The museum offers occasional special events, such as question and answer sessions with film industry veterans.
Co-founders Ronald Grant and Martin Humphries have been collecting cinema-related artifacts for many years. Grant began his film industry connection at 15 years old, when he was hired as an apprentice projectionist in the 1950s. The first artifacts in his personal collection were a set of discarded lobby cards. Later he rescued a variety of objects from cinema houses that were demolished in the 1960s and 1970s. The majority of the cinema items in the Cinema Museum's current archives come from Grant's private collection.
Founded as a nonprofit charity organization in 1984, the Cinema Museum was originally located in Brixton, England. It was moved in 1986 to a building that had formerly been a fire station. In 1998, the founders took the opportunity to rent part of the Lambeth workhouse, with its connection to film history through the one-time residence of Chaplin and his family. As of 2011, the museum had begun a campaign to raise funds for purchasing the workhouse building.
A primary source of income for the Cinema Museum, which is not publicly funded, is the syndication of archive materials to magazines and newspapers. This library of cinema resources includes photographs, sheet music, books, and periodicals related to cinema. Archived materials are available for research use by journalists, academics, archivists, and historians. As another means of funding, the Cinema Museum can also be rented as a venue for events ranging from book launches to festival screenings or exhibitions.
Guided tours can be booked in advance. The Cinema Museum can be reached by train or bus, and vehicle parking is available at the museum on a limited basis. This facility is accessible to those with mobility limitations.
Woman holding a book