What is the Chrysler Building? (with picture)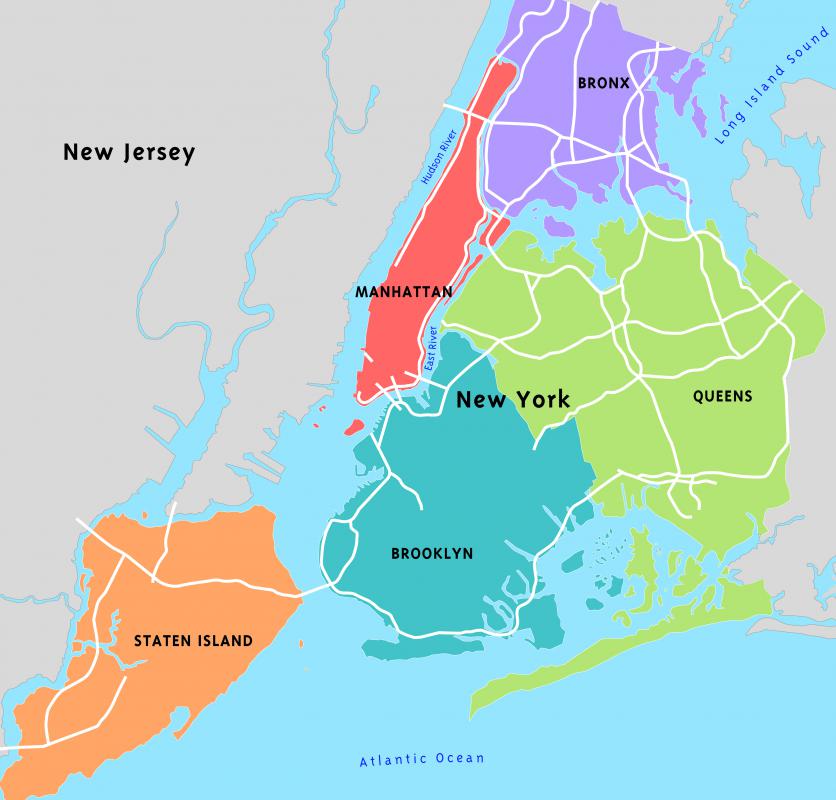 The Chrysler Building is a large skyscraper in the Manhattan area of New York at Lexington Avenue and 42nd Street. It is made up of office spaces and is known for its intense art deco style. For 11 months it was considered the tallest skyscraper in the world, but the Empire State Building soon took the record. The Chrysler Building was created by architect William Van Allen for Walter P. Chrysler.
Much of the Chrysler Building's design, especially the crown at the top, takes its inspiration not only from the Art Deco movement, but also from the Chrysler line of cars. When construction first began, it was a race to see who could create the tallest building in the world. As skyscrapers competed to be the tallest, Walter P. Chrysler took on William Van Allen, whose previous contractor disapproved of the plans and the height. Soon the plans were changed to make the skyscraper even larger, and construction began 19 September 1928.
Workers were pushed for fast-paced construction to get the building up as soon as possible. Building finished in less than two years on 28 May 1930. It became the tallest building in the world in November 1929 when the elaborate crown top and spire were added. Construction was not complete when this occurred, but the giant spire pushed the building to stand taller than any other.
One of the most famous characteristics of the Chrysler Building is its reflection of the Art Deco movement famous at that time in America. It was a less expensive version of the previous French Art Deco movement and involved clean surfaces and a focus on lines as a defining decorative element. It often used metals and glass as design elements, and the Chrystal Building became one of the defining skyscrapers to reflect the style.
The building used clean lines and elements of glass and steel to create movement. The most prominent decorative feature is the crown and spire on top. It uses upside-down triangular shapes to form curves that shrink in size until they reach the top where the spire protrudes into the sky. It focuses heavily on lines to create triangles and curves, and to keep the eye moving upward. The crown also lights up at night so the curving arches are visible even in the dark.
The Chrysler Building is a large skyscraper in the Manhattan area of New York at Lexington Avenue and 42nd Street.