What Is the Chicago Museum of Science and Industry?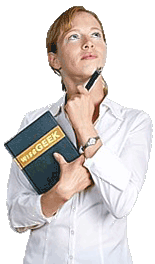 Located in the Chicago neighborhood of Hyde Park near Lake Michigan, the Chicago Museum of Science and Industry is known as the most expansive science museum in North American. The interactive design of the Chicago Museum of Science and Industry was modeled on such international examples as the Technical Museum of Vienna, Munich's Deutsches Museum, and the London Science Museum. Science departments at the University of Chicago contributed heavily to the coordination of its initial exhibits, which now number over 2,000 with a total of 35,000 individual artifacts. This local landmark is open daily except Christmas and offers free general admission on certain days in January and September each year.
The Chicago Museum of Science and Industry first opened in 1933 with an endowment by the president of Sears, Roebuck and Company. This museum has continued to be housed in a restored building that was initially known as the Palace of Fine Arts during the World's Columbian Exposition in 1893. Its exhibit halls cover approximately 14 acres (about 56,656 m squared).
Among the highlights of the permanent exhibitions at the Chicago Museum of Science and Industry is a model re-enactment of an early 20th century Chicago street with several shops, including a movie theater that features silent films and a working ice cream parlor. The ToyMaker 3000 allows viewers to watch toys being constructed on an assembly line. A walk-through interactive anatomy exhibit called YOU! The Experience allows visitors to view the human body bigger than life. The Science Storms exhibit explores natural disasters. Some of the more unique exhibitions in the permanent collection include a working underground coal mine, a huge model railroad called The Great Train Story, two British warplanes from World War II, and a World War I German submarine.
In addition to numerous permanent features, the Chicago Museum of Science and Industry offers a changing variety of temporary exhibits, some of which require an additional fee for admission. One of the museum's other permanent attractions is an Omnimax theater, which shows educational films on an immense wrap-around domed screen that is five stories tall. Also available at the Chicago Museum of Science and Industry are Live Science Experiences, in which visitors enjoy the wonders of science firsthand.
Community offerings at this museum include programs for youth development, sleep-ins, and after-school programming. School groups who visit the Chicago Museum of Science and Industry can experience Learning Labs that correspond with the educational standards of the state of Illinois. For educators, there are teacher workshops as well as graduate-level courses offered in conjunction with the Illinois Institute of Technology.


Woman holding a book