What is the Champ De Mars? (with pictures)
The Champ de Mars is a large park in Paris, France, which is open to the public and located at the foot of the Eiffel Tower. Many visitors to Paris enjoy a stop at the Champ de Mars, and numerous photographs taken from the Eiffel Tower feature the sprawling grounds of the park. This site is open to anyone to wishes to visit, and it features beautifully landscaped grounds as well as open greenspace which is sometimes used for various events.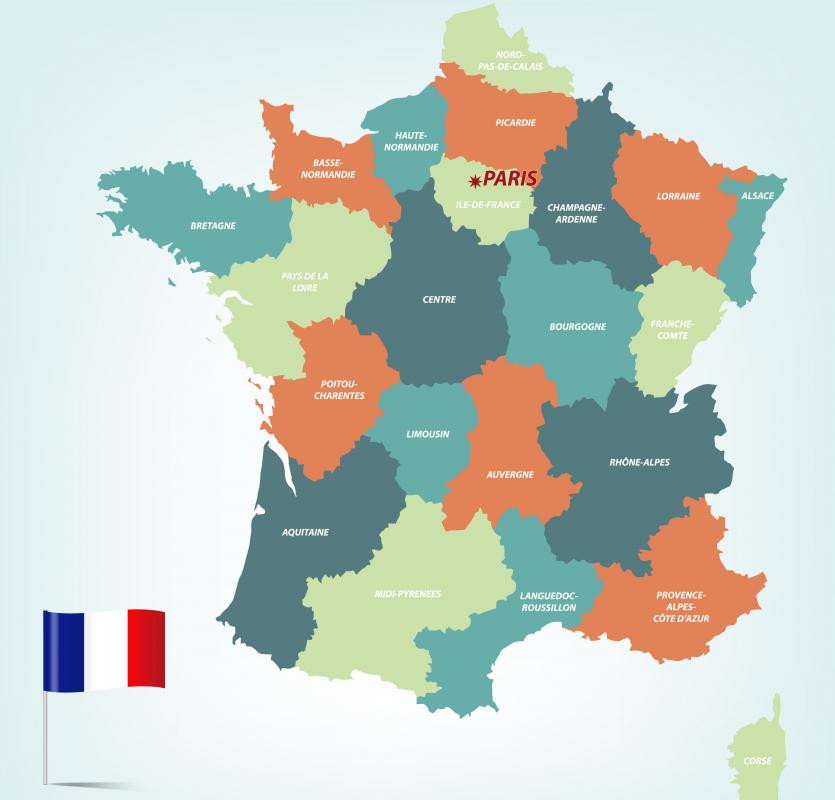 The history of the Champ de Mars began in the middle ages, when it was established as parkland by the Church, serving two abbeys which were then located on the outskirts of Paris. In the 18th century, the park was appropriated in the name of the state, along with other lands, for the purpose of constructing the École Militaire, a military school, and it acquired the name "Champ de Mars," or "Field of Mars," a reference to the Roman god of war.
The Champ de Mars was initially closed to the public, and used exclusively for military maneuvers ranging from training to formal parades. Shortly before the French Revolution, the Champ de Mars began to be opened to the public. In 1790, it was used to hold a huge festival to celebrate the constitutional monarchy of France, and in 1791, it was used as a rallying point for a group of Parisians who wanted to petition to remove King Louis XVI from office.
During the 1791 rally, soldiers opened fire on the crowd, massacring a number of the attendees and sparking accusations about involvement in seditious activity among members of the government. Despite this somewhat macabre event in the park's history, the park continues to be a popular place to visit, with access from two Metro stations, the street, and public buses.
Now that the Champ de Mars is no longer utilized for military uses, it is used to host a wide variety of festivals and events. Traditionally, when the World's Fair is held in Paris, it is located on the Champ de Mars, taking advantage of the large open space and fame of the site. From the ground, the Champ de Mars is a very pleasant place to walk, picnic, and simply lounge, and many French people take advantage of this; from above, it is possible to see the distinctive and elegant layout of the park, which betrays its military origins.
The Champ de Mars is located at the base of the Eiffel Tower.

Located in northern France, Paris is one of the world's most famous cities.