What Is the Buffalo Museum of Science?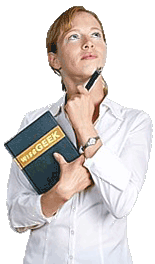 The Buffalo Museum of Science is a science museum in the city of Buffalo, New York, USA. Martin Luther King, Jr. Park, where the museum is located, dates back to the late 1800s. The park is situated in Northeast Buffalo, and is currently listed on the National Register of Historic Places. Established in 1861, the museum moved to its present location in 1929. It is now situated in a historic building designed by August Esenwein as well as James A. Johnson, a notable Buffalo architect whose work is sometimes considered to be a form of pre- art deco architecture.
In general, the principal goal of the Buffalo Museum of Science is to serve as an institution of education, with a focus on natural and physical sciences. While the focus of the museum is centered on Western New York State, its collections contain fossils, artifacts, and natural specimens from all parts of the world. The Buffalo Museum of Science is a reputable and professional science museum, but it also holds fun and family friendly exhibits, many of which involve hands-on learning activities. These exhibits focus on the interconnectedness of life on earth and in the universe.
The region around Buffalo, the Greater Niagara Region, is rich in natural history, which is well-represented at the Buffalo Museum of Science. Its collections are relevant to the fields of archaeology, botany, paleontology, and zoology, among others. In addition, the museum maintains a research staff committed to a variety of areas, including the reconstruction of historical environments, and the evolution humans.
Another important service operated by the Buffalo Museum of Science is the Tift Nature Preserve. The preserve is a reclaimed wetland located on 264 acres of a former industrial site. In addition to operating the Tift Nature Preserve, the Buffalo Museum of Science operates local archeological activities. Visiting the preserve is possible, and it offers programs for both schools and individual visitors.
The Buffalo Museum of Science is open seven days a week and has many weekly, monthly, annual, and special events. Events, classes and programs are designed for children, adults, educators, and researchers. Additionally, it common for schools to visit the museum for educational field trips. The mission statement of the Buffalo Museum of Science is "Inspiring curiosity through exploration," and the museum strives to live up to its mission by encouraging specialists as well as members of the general public to take advantage of all it has to offer. The governing body for both The Buffalo Museum of Science and the Tift Nature Preserve is the Buffalo Society of Natural Sciences.


Woman holding a book