What Is the Betty Brinn Children's Museum?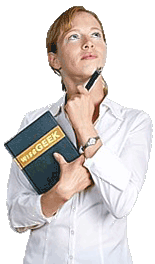 The Betty Brinn Children's Museum is a kid-friendly attraction in Milwaukee, Wisconsin. It features interactive, hands-on exhibits that help children have fun while they learn, and is specifically designed for kids under the age of ten. Many of these exhibits allow parents or other caregivers to participate with their children, while others are kid-sized and leave adults to simply observe. In addition to a rotating series of exhibits, the Betty Brinn Children's Museum also offers regular classes in the arts, as well as special events for children and adults.
In 1995, three local moms in the Milwaukee area started the Betty Brinn Children's Museum to give kids something fun to do. It was named for Betty Brinn, who grew up in foster homes and went on to achieve great success in business. She spent much of her time and money helping children, and passed away in 1992.
One of the biggest and most popular exhibits at the Betty Brinn Children's Museum is Home Town, a child-sized recreation of a typical American town. In this exhibit, kids can explore a TV station, grocery store, post office, restaurants, stores, and banks. Visitors can wear costumes provided at each of these stations and take part in a make-believe day on the town. Kids not only learn how these facilities operate, but also get to have fun and use their imaginations. Local businesses frequently sponsor special exhibits within Home Town, including a pizzeria and a real estate office.
Outside of Home Town, the Betty Brinn Children's Museum also features a series of temporary exhibits that change frequently to keep visitors coming back. Some past exhibits focused on railroads, science, and animals. While visiting the Betty Brinn Children's Museum, kids can learn about the environment while they play in the Pocket Park, which was added in 2011. At the Pocket Park, children learn about things like air and water pollution and how these affect animals and people. While they take part in these educational activities, children can also slide down the treehouse slide or play on other types of playground and climbing equipment.
The Betty Brinn Children's Museum is open seven days a week during the summer, but closed on Monday during the remainder of the year. While admission fees apply, many classes at the museum are included free with a regular ticket. The museum hosts numerous special events throughout the year for families, including a Fourth of July fireworks show, a Halloween party, and a New Year's Eve pajama party.


Woman holding a book