What is the Best Prevention of HIV?
Prevention of HIV comes in many forms. There are ideal methods and then those that can help minimize risk. HIV is contracted through several activities which include having any form of sexual intercourse, standard or otherwise, with a person who is infected with the virus. The other common form of transmission is by sharing needles with an infected person. Contrary to popular belief, blood transfusions are not a standard method by which HIV is spread, and in most countries, special testing methods are now in place to check safety of any donated blood before it is used. In women who are pregnant and who carry the HIV virus, using antiviral drugs during the pregnancy and delivering the baby by C-section may help prevent spread of HIV from mother to child.
In most cases, there are two ways in which prevention of HIV works best. People should abstain from sex of any kind. Sexual activity includes oral and anal sex in addition to standard vaginal intercourse. Secondly, people should not share needles of any kind.
Obviously, abstention from sexual intercourse is not always realistic. Therefore, there are other guidelines in prevention of HIV. These most definitely include only having sexual intercourse in a monogamous relationship with a person who does not have the virus. Those new to a relationship should commit to monogamy, and prior to any sexual relationship, both members of a couple should get tested for HIV. As difficult as it might seem to wait for tests to come back, a lifetime of fighting this virus is far more challenging.
When people refuse to wait for HIV testing, there are some good methods for prevention of HIV, though these are not as safe. The first of these is using barrier methods of birth control. Barrier methods include male and female condoms. Preventing body fluid contact from one partner to another can help greatly reduce chance of contracting HIV. For women and men, it's recommended that the couple use both a male condom and contraceptive foam. Women and men should not use male and female condoms at the same time, since the friction of these two can actually cause rips, which may not only not prevent HIV, but may also increase chance of pregnancy.
The following are not barrier methods and will not aid in the prevention of HIV:

Contraceptive sponges
IUDs
Diaphragms
Birth Control Pills, Patches or Shots
Contraceptive foam or jelly used by itself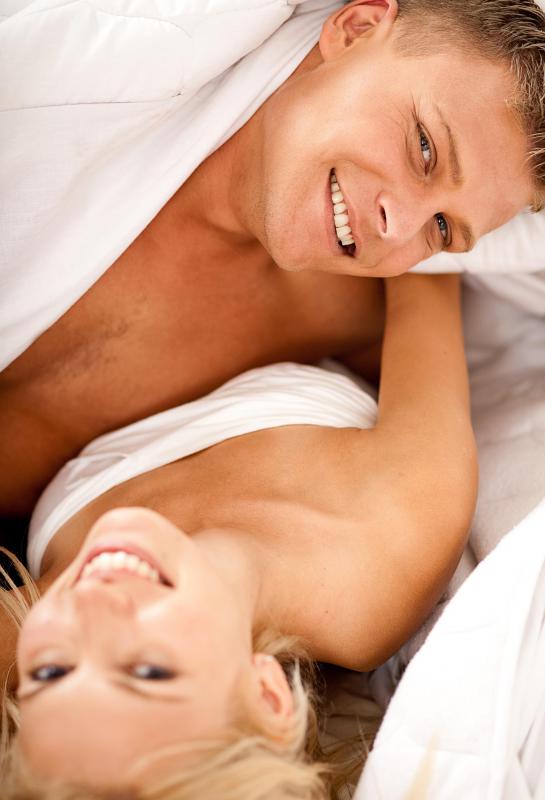 Presence of other sexually transmitted diseases (STD) like the Herpes virus may make HIV transmission more likely. A person with an active case of Herpes should abstain from sexual intercourse until it clears. Moreover, it is important that people who have one STD get an HIV test prior to resuming intercourse. An STD suggests that unsafe sex occurred at some time in the past, which puts that person at greater risk for carrying HIV.
Those refusing a monogamous lifestyle should inform their partners, even if this will create difficulties in a relationship. No one wants to carry the burden of having infected someone else with HIV. It is simply not worth risking someone else's life to avoid having this discussion. Many people are able to work out difficulties that occur from affairs, and by waiting and getting tested, many couples may resume sexual activity after tests have come back clear. Similarly, those who share or have shared needles, have an obligation to help in prevention of HIV by letting partners know that this behavior has occurred.
In regard to needle sharing, many cities have needle exchange programs. These are sometimes frowned upon by those who would discourage drug use. Clearly drug use is exceptionally dangerous, but from a purely pragmatic standpoint, paying for those infected with the HIV virus is far more expensive. Most places that offer needle exchange programs also have extensive programs aimed at helping people kick drug addiction.
It is recommended that condoms be worn during sexual intercourse.

Many public health advocates have shifted focus to AIDS prevention education.

An individual whose donated blood tests positive for HIV is notified of the results by health authorities.

Though it's a common tool for dentists, the dental dam can also be used to prevent the spread of disease during oral sex.

Proper STD tests should be performed prior to having sexual intercourse, so both partners can be protected.

Avoiding sexual contact with an infected individual can help a person prevent HIV.