What is the Best Kidney Stones Treatment?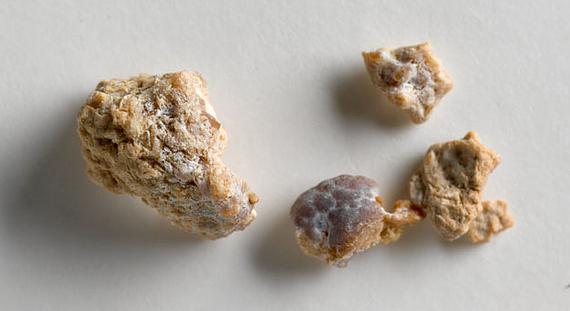 The best kidney stones treatment is dependent on the type of stones a patient has, as well as the reason they developed and the intensity of the symptoms. Size and location also play a factor in the ultimate recommendation. Renal lithiases, commonly known as kidney stones, are mineral deposits and acid salts that crystallize in the urine and solidify into a small hard mass inside the kidney. Most stones are the size of a grain of sand but can develop into large, golf ball size crystals.
When these stones move into the urinary tract, they can restrict or block the urine flow. This causes extreme pain, usually sharp and cramping. Pain is normally located in the affected kidney area, the back or lower abdomen. In addition to intense pain, symptoms also include dizziness, nausea, vomiting, fever, chills, and weakness. Urine can be cloudy or foul-smelling or have blood in it.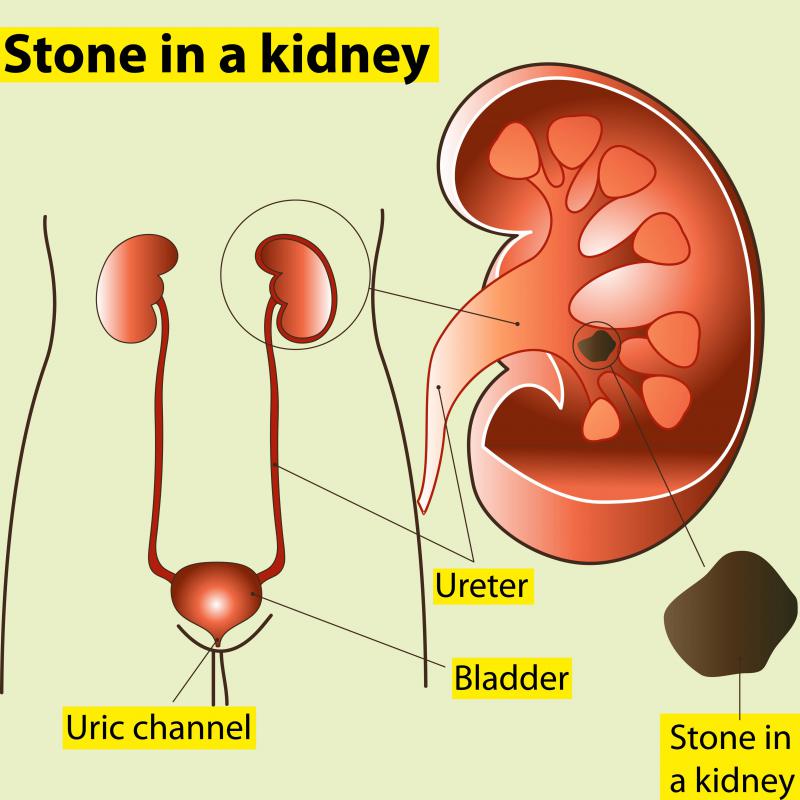 There are several opinions regarding the best kidney stones treatment available. Stones that are too large to pass or that cause bleeding, infections or kidney damage will need to be treated with aggressive treatments. The most commonly used procedure is extracorporeal shock wave lithotripsy (ESWL). External high-energy shock waves target the stones and break them down into smaller fragments that can be passed on their own through the urinary tract.
If the kidney stone is very large and ESWL is ineffective, a surgeon may remove the stone through a small incision in the back, using an instrument called a nephroscope. If the stone is has passed into the ureter, an instrument called an ureteroscope can be passed into the ureter and through the bladder to capture and remove the stone.
For large and repetitive kidney stones treatment, a surgeon may find it necessary to test for a tumor on the parathyroid gland. These tumors can cause the thyroid gland to produce an excessive amount of hormone, which ultimately will cause the body to excrete too much calcium into the kidneys. This excessive calcium buildup can cause stones to form. Removal of the tumor will alleviate the problem.
For a more conservative approach, a physician may recommend a medication for your best kidney stones treatment. This medication can control the amount of acidity and alkalinity in your urine. Calcium channel blockers and alpha-blockers have few side effects and have been shown to help pass stones.
Ultimately, the best kidney stones treatment is preventative medicine. Avoidance of foods high in oxalate and uric acid are recommended. Red meats, especially processed meats, produce uric acid and should be eliminated or significantly reduced in the diet.
If someone is prone to developing kidney stones, keeping the kidneys flushed with liquids throughout the day is an important preventative measure. The high acidic nature of organic cranberry juice has been proven an excellent aid in the prevention of stones as well as urinary tract health in general.
Drinking an abundance of water, preferably about 2 to 3 quarts (1.9 to 2.8 liters) daily is recommended. Distilled water is preferred for severe cases, as it is a mineral-free source of pure water. A slice of fresh lemon in the water increases citrate levels in the urine. This will also help prevent the stone formation.
Grapefruit juice may increase risk of developing stones and should be avoided. Salt intake should be limited to approximately one teaspoon (5 ml) a day. Surprisingly enough, phosphoric acid found in sodas erodes kidney stones. It can be taken with a water-soluble fiber supplement to help pass the stones naturally.
The majority of kidney stones can be passed naturally within one to six weeks. During this process, pain medicines such as nonsteroidal anti-inflammatories (NSAIDs) may be necessary and are commonly prescribed. In some cases, stronger prescription pain medicines are needed.
Kidney stones next to a ruler to show the size.

Cranberry juice may be able to help with kidney stones.

A kidney with a kidney stone.

In addition to being useful for detecting kidney stones, ultrasound can be used to break up stones smaller than than 3 centimeters in diameter.

A urinalysis may be conducted to detect kidney stones.

The most efective way of dealing with kidney stones is to prevent them before they start.

Drinking grapefruit juice may increase the risk of getting kidney stones.