What is the Benefit of Radiation for Skin Cancer?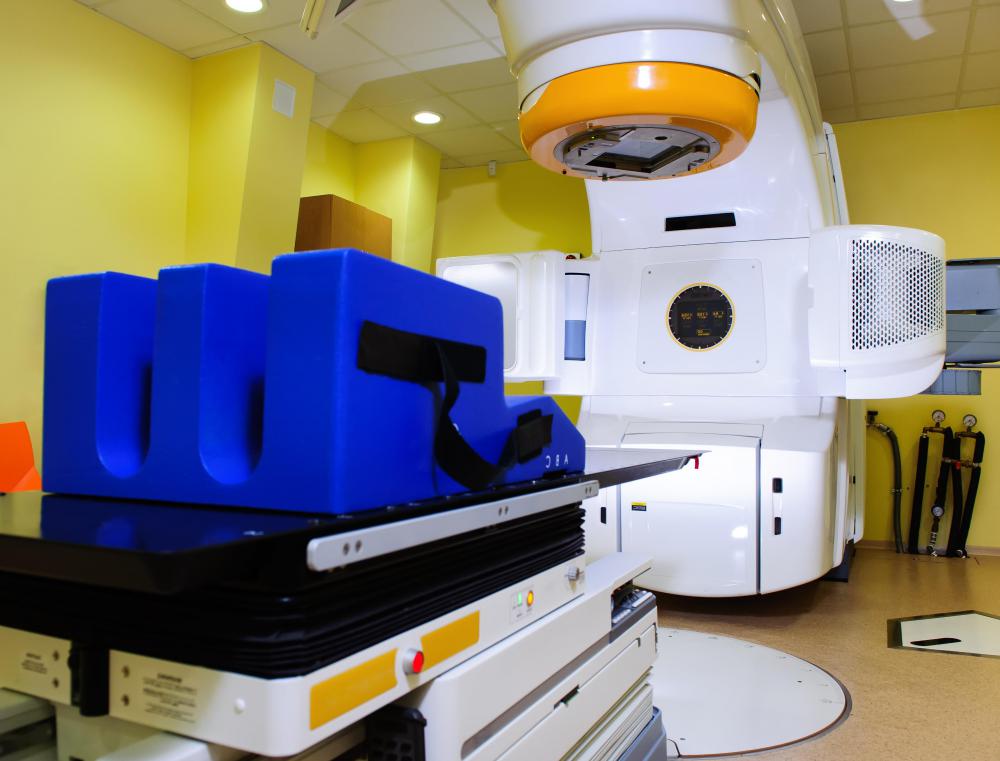 Skin cancer can be treated with everything from chemotherapy to surgery and radiation. The treatment recommended by physicians depends on the type of skin cancer and the site of the cancer. Radiation therapy, or radiotherapy, is one of the most effective means of destroying skin cancer cells. The primary benefit of radiation for skin cancer is that it can target cancerous cells on almost any area of the body. Radiation therapy also has the advantage of being an outpatient procedure with fewer risks than other treatment methods.
Radiation therapy is designed to damage the genetic material of skin cancer cells, producing cell death. The success of radiation for skin cancer depends on the size and classification of the skin cancer being treated. Certain types of skin cancer will respond better to treatment, including squamous cell carcinoma, basal cell carcinoma, Kaposi sarcoma, and cutaneous lymphomas. Radiation therapy can even be used in conjunction with other treatment methods to effectively target skin cancers such as melanoma that are less sensitive to radiation.
Radiation is particularly useful when skin cancer is on a sensitive area of the body, such as the eyelids, nose or ears. Surgical excision of skin cancer in these areas can cause disfigurement and require extensive skin grafts. With radiation therapy, there is no need to perform reconstructive surgery to correct cosmetic defects caused by excision. Radiation for skin cancer is also beneficial as a less invasive means of targeting cancer recurrence after surgical excision. In cases where there are cancer cells left over after surgery is complete, radiation therapy can significantly reduce the risk of skin cancer cells coming back later.
One of the realities of skin cancer treatment is that not everyone is a candidate for surgical intervention. Elderly patients and patients with extensive cancerous lesions sometimes face more risks than benefits from surgery. The advantage of radiation for skin cancer is that it is less invasive than other treatments. Radiation therapy has a low rate of complications and involves a shorter treatment time, yet it is still an effective means of targeting abnormal skin cells.
Radiation therapy is likely to continue to provide benefits for cancer patients. New techniques have allowed physicians to deliver higher doses of targeted radiation while minimizing damage to healthy tissue. Radiation for skin cancer is simultaneously becoming safer for patients and more effective at eliminating cancer cells. It will likely continue to be beneficial when used as a primary method of treatment and when used in combination with other skin cancer treatments.
By: Alex Tihonov

Radiation therapy can specifically target skin cancer cells.

By: Netwalker

In most cases, skin cancer develops when skin cells are irrevocably damaged by the sun's rays.