What Is the Barbican Centre?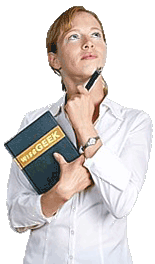 The Barbican Centre is a performing arts complex in London, England. It is the largest entertainment and performing arts facility in Europe, and is home to a variety of theaters, cinemas, and galleries. The Barbican Centre often uses the slogan "All the arts under one roof" in its advertisements, which emphasizes the venue's wide selection of arts and entertainment options.
The City of London Corporation first conceived the idea of the Barbican Centre after World War II, but it took several decades for plans to be finalized. The site on which the Barbican Centre was eventually constructed suffered extensive damage during the war, and served as a public housing complex after the war. Construction began in 1971, and the building was dedicated in 1982 during a ceremony led by Queen Elizabeth II. In 2002, the facility underwent an extensive remodeling as part of its 20th anniversary celebration, and additional renovation work also accompanied the building's 25th anniversary.
Despite its focus on the arts, the Barbican Centre is often criticized for its exterior appearance. Designed by the architecture firm Chamberlin, Powell and Bon, the building features a Brutalist style. The Brutalist style of architecture was popular from the 1950s through the 1970s, and is characterized by rough textures, blocky shapes, and materials like concrete, glass, and steel. This facility features a facade made primarily from concrete, giving it a plain, gray appearance. The Barbican Centre was voted London's ugliest building in a 2003 poll.
On the inside, the Barbican Centre offers a much more pleasing appearance, with less emphasis on the Brutalist style and more on the Arts and Crafts style of design. The centerpiece of the facility is the concert hall, which features nearly 2,000 seats. Both the London Symphony Orchestra and the BBC Symphony play frequent shows in this venue. The Barbican Centre also hosts the Barbican International Theater Events (BITE) in its expansive theater, which can accommodate 1,166 patrons. A smaller pit theater nearby is designed to hold 200 guests.
An art gallery known as "The Curve" surrounds the venue's concert hall. The Curve houses modern art displays, which change frequently. Visitors can also view artwork within the building's large art gallery, or by stepping out onto the rooftop conservatory. A cinema within the Barbican hosts regular films and documentaries. Finally, the facility sponsors the "Adopt the Barbican" program, which allows students from local schools to take part in arts education courses and workshops.
Woman holding a book