United States
Fact Checked
What Is the AZ Sonoran Desert Museum?
The AZ Sonoran Desert Museum is a zoo, nature reserve and museum located in Tucson, Arizona. Open since 1952, the museum and exhibits span over 20 acres of desert and feature over 300 types of animals. One of the attractions is the fact that animals and plants are located in very natural environments, allowing them to behave closely to the way they would in the wild. The site is also home to a world-renowned research facility.
On a fair weather day, the AZ Sonoran Desert Museum attracts over 2,000 visitors and a number of school parties. Visitors can witness many different types of animals, from the large black bear to the tiny ant populations. Many rare and endangered animals are showcased at the zoo, including the razorback sucker, the thick-billed parrot and the Mexican wolf. The majority of the exhibits are outdoors, taking advantage of the warm Arizona weather and the limited yearly rainfall.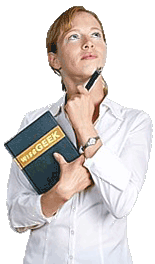 While animals are a big attraction, the museum is also home to more than 40,000 plants and grasses. Almost all of the plant species are native to the Tucson mountain region, as the museum aims to highlight the diversity and beauty of the local environment. Many plants and grasses are on the endangered or rare species list and are a part of the museum's recovery program, which works to restore and protect rare plants. There is a complex relationship between displaying animals and vegetation that are thriving, while continuing to remind visitors of the plight for many such species in the wild.
While attracting zoo visitors is one of the primary goals of the AZ Sonoran Desert Museum, education and research are also key to the museum's mission. By teaching children and adults about the environment and the many types of animals and plants that populate it, the likelihood of the future survival of these species is increased. The museum is home to a number of researchers who form part of the Center for Sonoran Desert Studies. This group is responsible for research, education and collaboration with scientists throughout the world.
The grounds of the museum are also home to the AZ Sonoran Desert Museum Art Institute. This is an educational center specializing in drawing, painting, photography and watercolor courses running either for single days or several months. The institute uses natural environment as subjects as inspiration for the artistic works created.
AS FEATURED ON:
AS FEATURED ON:

Woman holding a book