United States
Fact Checked
What Is the Austin Museum of Art?
The Austin Museum of Art is an art museum located in Austin, Texas in the United States of America. It was originally located at Laguna Gloria, which is a restored 1916 villa once belonging to Clara Driscoll, but has operated both from the villa and from a location downtown. Programs offered by the Austin Museum of Art change to fit the needs of the community and the resources available to the museum, but there are generally exhibitions, art courses, and educational programs available at all times. At Laguna Gloria, the attractive natural setting of the museum is also sometimes appealing to visitors.
While the Austin Museum of Art traces its roots back to its establishment at Laguna Gloria in 1961, the museum was arguably formed in 1992, when several Austin cultural institutions joined forces with the original art museum. Up until that time, the museum had been known as the Laguna Gloria Art Museum. As Austin's primary art museum, the location and buildings are often being improved as funding is given to the museum.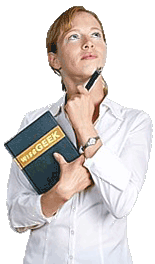 The museum has a number of visiting exhibitions and temporary installations as well as a small permanent collection consisting primarily of historical and contemporary Texas artists. This permanent collection does not focus on any particular medium and includes paintings, photography, and sculptures. Nationally known artists and occasionally international artists also have work featured in the collection.
One of the most interesting features of the Austin Museum of Art is its focus on education and art courses. The Art School, which offers the museum's art classes, was established in the early 1960s. Current offerings include several hundred classes for adults and children, ranging from painting to jewelry making. Some courses are for both children and adults, allowing parents and children to spend quality time together making art.
In addition to art courses, there are educational programs offered by the Austin Museum of Art. These include discussions with artists, film series, and lectures. Education is one of the primary goals of the museum, and members of the museum can become docents in order to promote this goal. Becoming a docent also provides benefits such as seeing behind the scenes or being able to meet artists.
The Austin Museum of Art is also involved in a public television showcase of independent film known as The Territory. This video art production is produced in collaboration with several other institutions and is aired on PBS. The Territory is one of the longest running independent film programs in the United States.
AS FEATURED ON:
AS FEATURED ON:

Woman holding a book