What Is the Ann Arbor Hands-On Museum?
The Ann Arbor Hands-On Museum in Ann Arbor, Michigan, offers family-friendly interactive educational exhibits on topics such as geology, music, math, technology, physics, and astronomy. This museum is located at 220 East Ann Street and is open seven days a week, with the exception of some holidays. In addition to ongoing exhibits, the Ann Arbor Hands-On Museum offers a wide variety of classes and programming for school-age children.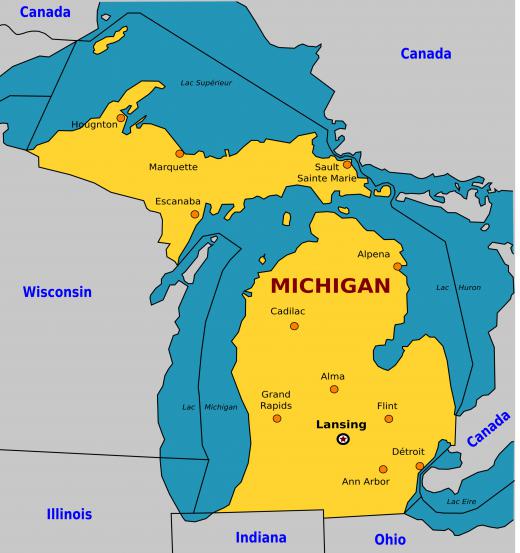 This nonprofit museum, founded by Cynthia Yao in 1978, is housed primarily in a converted brick building that was formerly a firehouse. In its first incarnation, beginning with its grand opening in 1982, the museum employed one dedicated staff member who was assisted by fewer than a dozen volunteers. After seeing 25,000 visitors who viewed 25 exhibits in that first year, the Ann Arbor Hands-On Museum has grown substantially to include 250 exhibits with interactive features. Some exhibits have been funded by grants from the National Science Foundation.
Since its inception, this museum has provided a variety of interactive exhibits. Some examples include a MediaWorks exhibit allowing child visitors to play the role of a news anchor in a functioning television studio; a Solar Collector exhibit, demonstrating how to store and track solar energy through a visual monitor of water heated by the firehouse's own solar panels; and a Nature Room offering visitors a firsthand look at moth and butterfly metamorphosis. Kids have also been able to enjoy hands-on exploration of a life-sized ambulance, as well as a Preschool Gallery available for very young children.
Additional programming that is offered regularly by the Ann Arbor Hands-On Museum includes overnight camp-ins, programs centered on scouting badges, and a summer camp for children in kindergarten or first grade. School groups can make a field trip to the museum, participate in an outreach experience provided at their own school by museum staff, or take advantage of distance learning opportunities with the use of videoconferencing. During the school year, on-site ScienceWorks Labs are offered to school classes of up to 30 students, following Michigan educational content guidelines.
Visitors to the Ann Arbor Hands-On Museum can bring their own food or purchase items from the museum's vending area on the first floor. This museum offers free admission for children under 2 years old, as well as group rates for 20 or more people. There is metered parking adjacent to the museum, with free parking available on Sundays. The Ann Arbor Hands-On Museum can be booked for special events such as holiday parties or receptions.
In addition to the Hands-On Museum, Ann Arbor has a variety of family-friendly museums to explore. Cobblestone Farm, the Kempf House Museum, and the Museum on Main Street all present re-creations of historical life in the area. Other Ann Arbor museums focus on topics such as art history, dentistry, archeology, and natural history.


By: Patrick Kuhl

The Ann Arbor Hands-On Museum offers educational exhibits on geology.

By: Floki Fotos

Ann Arbor is located on the eastern side of Michigan, about 45 miles away from Detroit.