What Is Technical Due Diligence?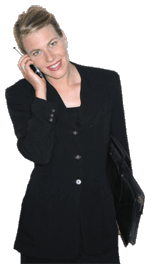 Technical due diligence is a detailed evaluation of the technical side of a company, including any technical products it manufactures or is in the process of developing. The purpose is to determine whether the company is a sound investment decision and to prepare for mergers and acquisitions. This can be performed by an outside company with expertise in the area, or by internal teams with sufficient training to evaluate a prospective investment fairly and accurately.
In technical due diligence, the focus is on technical products. This includes software systems, hardware, and technology in development, even if it is in only a rudimentary form. The due diligence team usually wants to determine if these technologies are unique and valuable, as this could impact the soundness of the investment as well as the fair asking price for the company and its technology. This work requires extensive research in the field and the ability to collect information about related products and services.
The team responsible for technical due diligence can explore topics like efficiency, safety, and applicability. A company wants to make sure an acquisition or merger will bring something new to the table, expanding its offerings. The technology must also be sufficiently interesting to attract attention; shareholders may lose faith in a company that makes an investment with an unclear purpose. Technical due diligence also includes actively testing the technology, pushing it to the point of failure to see how sound it is. Teams may also make sure that companies have their intellectual copyrights in order, to confirm that the right to produce, license, or adapt the technology is actually present.
Teams may have access to a variety of information, including technical documents, reports, and data found in physical facilities. The members of the team can tour facilities, request interviews with workers, and inspect documentation surrounding research and development activities. They may also call upon outside consultants if a particular topic of interest is outside their scope of experience and practice.
This process can last one to three weeks, depending on the type of technology involved, the amount of material, and the level of cooperation from employees who handle the technology. The technical due diligence team will prepare a written report providing information about their findings. It may offer a recommendation based on what it knows. This information becomes part of a larger due diligence document, combining data about finances, organization, and other matters to create a detailed look at a potential acquisition to see if it seems like a good deal.
Businesswoman talking on a mobile phone