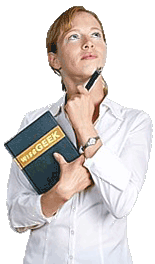 Established in 1897, after the donation of 65 paintings from the nearly deceased British sugar magnate Henry Tate, the Tate Collection has become one of the principle British repositories of the country's most revered works of art, from national and international artists alike. Spread across four locations in London, St. Ives and Liverpool, the collection routinely rotates its work through three of the facilities to give the most citizens the most exposure. A cavernous former power station, the Tate Modern is one of two London galleries — the one explaining the modern art world from the end of the 19th century to the most notable artists still alive in 2011.
As of 2011, the Tate bequeath had grown to include nearly 5,000 paintings, more than 1,600 sculptures, and a total of 47,600 works on paper. The collection's curators boast of having the most comprehensive collection of British art, dating back to the 1500s. This latter collection is housed at the other London museum besides the Tate Modern: the Tate Britain, located along the River Thames. The collection's international modern art collection, dating back to 1900, rotates between Tate St. Ives, Tate Liverpool and London's Tate Modern.
The two London Tates are a short drive or a long walk apart. Tate Britain is on Millbank downtown, overlooking the River Thames. Also along the River Thames, Tate Modern is just a little upriver on Stamford Street, along the opposite bank. Many visitors start at one or the other and take a potentially daylong walk to the other museum through the heart of London. Starting with the modern collection and walking to the British collection will start with the past and end with the present. The opposite path, of course, will suffice.
It is likely that Henry Tate had no idea his original donation would become the central holding point for the nation's art collection. According to an official biography at the museum's Web site, Tate began making arrangements about seven years before his death in 1897. The revered National Gallery on The Mall at Trafalgar Square would not accept all of the philanthropist's 60 paintings to donate, only a small assortment. So Tate made arrangements to build a new gallery if only the government would donate a suitable plot of land downtown. In 1897, two years before he died, the Tate Britain opened on the former site of the Millbank Prison, controlled by the board of the National Gallery.
In 2000, the National Gallery board finished remodeling an old electricity station on nearby Stamford Street into the Tate Modern. Perhaps as a post-modern twist, the station was originally built in the iconic international style of utilitarian-looking architecture — housing a collection that is anything but utilitarian. This split the Tate collection in London into one museum featuring the full breadth of British art and the other offering the modern movements, from Warhol to Matisse.
Woman holding a book