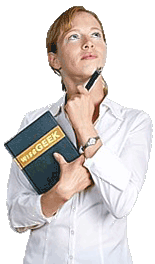 Syon House is the London residence of the Duke of Northumberland. The property has a long history and has been in that family for over 400 years. Tours of the home and its 200 acres (800,000 square meters) of gardens are offered to the public, and Syon House can also be rented as a venue for weddings or corporate events, as well as a location for television or movie filming.
The site on which Syon house is built was originally occupied by the Syon Abbey. During King Henry VIII's reign, England split from the Catholic Church and the abbey was dissolved in 1539. The estate became the property of the king and was possessed by a number of aristocrats before becoming the property of Henry Percy, ninth Earl of Northumberland, in 1594.
In 1750, the home became the property of Sir Hugh Smithson, after he inherited it through his marriage to Elizabeth Seymour, a Percy heir. The Percy name had died out due to a lack of male heirs, so this marriage revived the family name. In 1766, Sir Hugh Percy, the Earl of Northumberland, received the title of first Duke of Northumberland. The Percy family still hold the Dukedom of Northumberland, and continues to keep Syon House as their London home.
The estate was renovated, inside and out, by the first Duke and Duchess of Northumberland. They commissioned the service of renowned designer Robert Adams to redesign the interior, and Lancelot 'Capability' Brown was hired to design the expansive gardens. The results of the renovation at Syon House made Adams and Brown well known in their own rights. Today Syon House retains the style and architecture that was popular with 18th century English royalty and nobility.
Tours of Syon House and its gardens are available to the public for a fee. The grandeur of the estate, and the fact that it is an excellent example of the style of an 18th century English manor, has also made it a popular filming location. A number of television shows and theatrical movies have been shot inside the home and on its grounds.
In addition to tours and being used as a film location, Syon House can also be hired for private events. Each year a number of weddings and corporate events are hosted at the estate. Events can be held both inside the home or at different locations on the grounds.
Woman holding a book