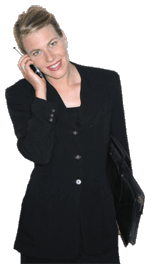 Sweat equity is the effort made to enhance the value of property by means of making improvements. Generally, the enhancements must be done either by the property owner or by a buyer who is interested in purchasing the property. The idea is to add to the overall desirability of the property in some manner, while still creating a financial advantage for either the owner or the buyer.
The advantage of sweat equity for the owner is that the overall value of the property will be enhanced. While sweat equity does not necessarily increase the monetary value of the property, the work accomplished my esthetically enhance the look and thus allow the owner to command a higher sale price. The combination of financial equity and an enhanced appearance can mean extra cash for the owner in the long run.
For a buyer, sweat equity may be a means of obtaining a partial credit that can be applied to the final purchase price. Essentially, the sweat equity takes on the form of business compensation. The difference is that instead of receiving cash or stock for services, the buyer receives compensation in the form of a reduced purchase price.
When a buyer is interested in investing sweat equity into property, there are several factors to address. First, the buyer must be willing to provide proof that he or she has the skills necessary to perform the tasks associated with the property improvement. An itemized list of materials, including prices for each item used in the improvement effort, must be presented. Last, compensation for the labor must also be detailed and considered to be reasonable. If all these qualifications are met, then there are a number of lending institutions that will extend some degree of equity compensation in association with the loan.
Sweat equity may also be utilized for a portion of the down payment on the purchase of the property. Often, this can be in the form of a credit applied to the overall total of the down payment. Depending on the amount and type of work that is accomplished, the amount of the credit can be substantial.
Businesswoman talking on a mobile phone