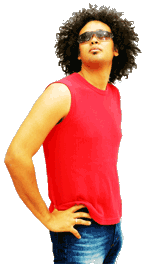 Suzani is a form of traditional embroidery which is native to Central Asia. Iran, Tajikistan, and Uzbekistan are all famous for their suzani, and suzanis are in high demand all over the world, thanks to an increasing interest in this traditional textile. Like many tribal crafts, suzani is often copied, with copies tending to be of a lesser quality than the real thing, and this is something for consumers to watch out for.
One of the key defining characteristics of traditional suzani is the way in which is done. It starts with panels of handwoven cotton/silk blend fabric which are basted together while a pattern is drawn on the panels, and then pulled apart. Each panel is worked separately, and then the piece is sewn back together, with connecting stitches if necessary to cover up small gaps in the embroidery. A traditional suzani, therefore, includes several panels of material, rather than being made from a solid sheet of material.
A variety of different stitches are used, with many pieces including an array of chain and couch stitching for visual and textural variations. Traditionally, the thread for the embroidery is made from silk, and dyed with native materials in vivid reds, blacks, and golds. Synthetic dyes may be used as well, with synthetics becoming more and more popular because they are colorfast and very bold, in contrast with more muted natural dyes.
Suzanis can be used as hangings, tablecloths, prayer mats, and bedspreads, among many other things. They are designed to provide decoration while also adding a layer of insulation. Because many of the crafters are Muslim, suzanis rarely have depictions of people or animals, instead featuring ornate floral and geometric themes. This craft is practiced almost exclusively by women, and for some women, it can be a source of economic independence, which makes embroidery a valued skill in Central Asia.
People in the West with a Middle Eastern or Central Asian décor scheme often like to use suzani. Initially, these beautiful embroidered pieces were primarily brought back by travelers, and they were artifacts as well as decorative items. With increasing interest in suzani, many importers are also starting to carry embroidered pieces from Central Asia, including machine-embroidered suzani made with polyester and other low-cost materials. For people who are not skilled in identifying hand-worked embroidery and tribal textiles, it is a good idea to consult an expert before purchasing a costly suzani.


Man with hands on his hips