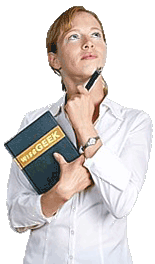 Suede paper is a specialty paper used in a variety of paper arts and crafts. It has a surface texture similar to soft suede, giving it visual properties different from conventional craft papers. The textured paper has a soft, raised matte finish on one side that provides low light reflectivity and a rich appearance similar to velvet. A varied texture on some styles resembles crushed velvet, providing the textured look of fabric but the easy manipulation of paper. Available in a wide range of colors and patterns, this paper is popular for scrapbooking and other crafts.
This craft paper is most frequently found in standard size 8.5 by 11 inch (roughly 21.6 by 28 cm) or 12 by 12 inch (roughly 30.5 by 30.5 cm) sheets. Suede paper also comes in packs of a single color or a variety of different colors. Some sources provide custom size sheets or rolls for special projects requiring larger pieces of paper. The paper also comes in various patterns, from a spotted cowhide look to elegant floral motifs. Most suede paper is archival and is acid and lignin free, preventing the deterioration of both the paper and photographs or other objects affixed to the paper.
Scrapbook makers and other crafters use suede paper because it provides the visual depth and finish of a fine fabric with the advantage of the working properties of paper. It can easily be cut and punched while retaining its shape, rather than stretching like fabric. Adhering it to another surface is easier than fabric, as it has a conventional paper backing. Suede paper is available in card stock for the creation of custom greeting cards. It can be printed for further embellishment using stamping techniques or a computer printer.
Special artist suede paper has a surface that accepts pastels, charcoal, paint and other media. This artist paper has a heavy watercolor paper base with a velvety surface and comes in larger sizes than most crafting suede paper. The paper is archival and found in a range of colors from pale gray to rich black. Mat board also comes in a suede finish and some artists use it as a surface for paint, pastels and charcoal. Collage artists use a variety of materials to build their artwork and often include suede paper for a contrasting look.


Woman holding a book