What Is Strawberry Ice Cream?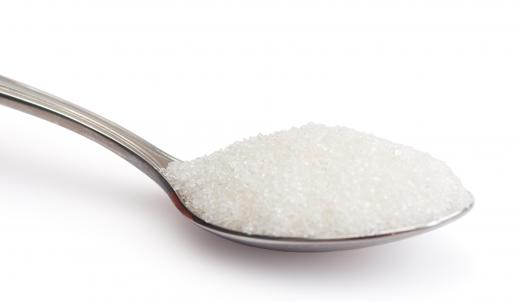 Strawberry ice cream is a type of ice cream that is flavored with strawberries. It varies somewhat in appearance, but is usually very light in color. Dairy products along with some type of sweetener and artificial flavoring are used, and fresh or frozen strawberries are normally added to the mixture to create strawberry ice cream. This dessert must be chilled so it will be the right consistency to enjoy. It may be served in a variety of ways, and is normally consumed in ice cream parlors or at home.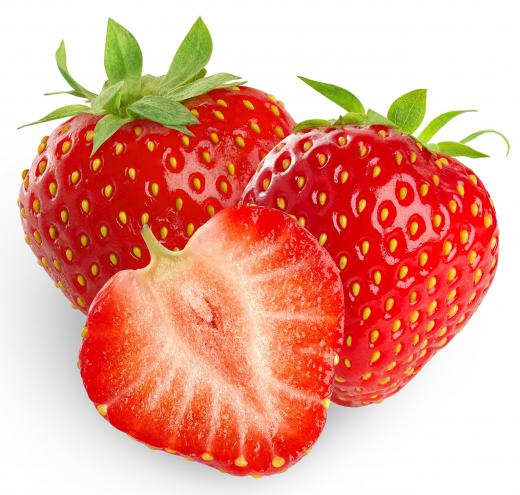 Many times, fresh strawberries are used; if these are not available, some type of artificial strawberry flavoring may be used instead. The result is normally a product that has a light taste and smell of this fruit. It could be slightly chunky whenever fruit is added to the mixture, yet the base is usually soft and creamy.
The color of strawberry ice cream may be light pink if artificial flavoring has been added. When fresh fruit is used, it is often a starch white color with a few spots of dark red dispersed throughout. Sometimes both artificial flavoring and real fruit are used to create strawberry ice cream, in which case this desert may be light pink with dark splashes of red.
Milk and cream are normally used when making ice cream, and this flavor is no exception. Most of these contain granulated sugar, but corn syrup or an artificial sweetener could also be used. Other ingredients that might be added include eggs and vanilla extract. Strawberries or an artificial flavoring are normally one of the last ingredients added when making strawberry ice cream.
After mixing, strawberry ice cream should be placed in a freezer for several hours until it is firm. Like other types of ice cream, this variety must be kept frozen until ready to be eaten. If the ice cream is allowed to reach room temperature, it will melt.
When strawberry ice cream is served in an ice cream parlor, it is often served in a dish, on top of a cone, or in a milkshake. Many people also enjoy eating this at home, where they might use it to make an ice cream sundae. It is often served with additional toppings; a few that are sometimes enjoyed with this food include strawberry sauce, whipped topping, or candy sprinkles.


By: stasura

Granulated sugar, which is used to make strawberry ice cream.

By: Anna Kucherova

Strawberries.

By: bakerjim

Strawberry ice cream tends to be very light in color.

By: Dmitriy Syechin

Strawberry ice cream is often made by using fresh strawberries.