What is Strawberry Cheesecake?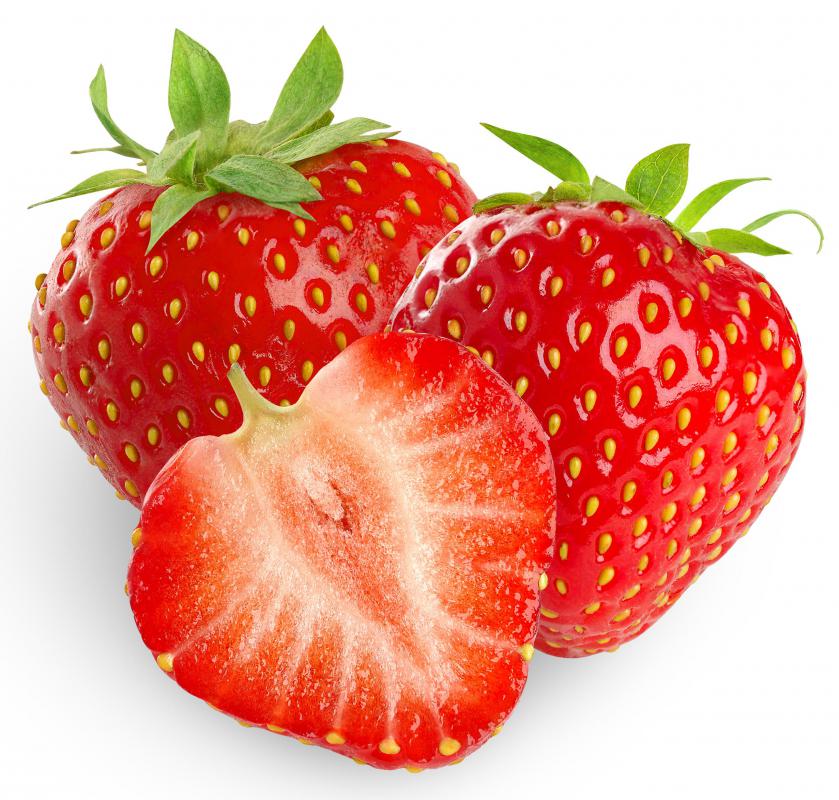 Strawberry cheesecake can refer to several related desserts that use cream cheese or Neufchatel cheese with a variety of other ingredients. Some types of strawberry cheesecake combine mixed fruit with cream cheese, sugar and the like and either bake or don't bake the results. Other types consist of a baked cheesecake topped with either whole strawberries or strawberry glaze.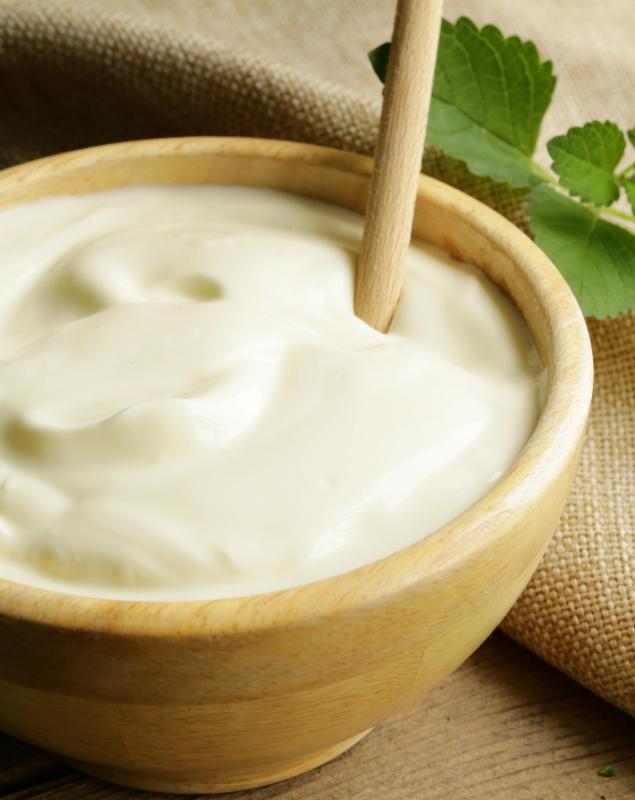 The first dessert called strawberry cheesecake may have been enjoyed in the 16th century. It had a cookie base and was a combination of cream, sugar, and cheese. This was a no bake type of cheesecake and it could have a variety of flavors. Strawberry cheesecake refers specifically to the type made with strawberries added.
Baked versions of strawberry cheesecake can also add strawberries or other berries to the mix. You can find recipes for mixed berry cheesecake, where berries are added to the cream cheese, sugar and possibly yogurt or sour cream. These mixed ingredients may be poured over a crust made of cookies or graham crackers and then baked. Some people prefer to make their cheesecakes without a crust and it is really up to the individual baker.
Strawberries aren't known for baking particularly well and they may get soggy easily. You should use a cheesecake recipe specifically designed for the extra liquid strawberries can impart. Don't simply throw in strawberries to your standard cheesecake unless the recipe indicates you can.
Another way of taking advantage of the delicious tastes of strawberries paired with cheesecake is to top your cheesecake with strawberries. These can be cooked over the stovetop slightly or you can apply a glaze to fresh strawberries. Some people like to take whole strawberries and place them all over the cheesecake, which can give a beautiful appearance to the dessert.
You can use strawberry glaze or even premade strawberry syrup atop a cheesecake too. A glaze of this type can be artfully circled around the cheesecake, or it can be placed in the center. If you're worried about your artistic talents, you can reserve the strawberry glaze or syrup to serve atop each slice as an excellent addition to the dessert. Those who really want to gild the lily can add both chocolate syrup and strawberries for a cheesecake variation of an ice cream sundae.
Another fruit that lends itself well to the top of a cheesecake is the cherry. A lot of companies that make cheesecakes offer both a cherry and a strawberry cheesecake. In grocery stores you may see a few brands in the frozen section aisle, like the famous Sara Lee® brand. Since these are frozen, you should plan an hour or two of defrosting before serving, though there are many people who are fans of frozen strawberry cheesecake too.
By: Anna Kucherova

Strawberries.

By: dream79

A baked strawberry cheesecake will usually feature sour cream in the filling.

By: adisa

Grocery stores often sell several brands of strawberry cheesecake in the frozen section aisle.