Stavudine is an antiviral medication used to slow the progression of human immunodeficiency virus (HIV). The drug belongs to the class of antiviral medications known as nucleoside analog reverse transcriptase inhibitors (NRTIs). That means it works by preventing an action HIV needs to replicate. Stavudine cannot cure HIV, will not prevent a person from developing HIV-related illnesses such as acquired immunodeficiency syndrome (AIDS), and will not prevent the spread of HIV to other people.
To ensure the medication is working well and to check for possible side effects, a person taking stavudine must stay in close contact with his or her doctor. Mild side effects include nausea and diarrhea. If these side effects do not go away or become severe, a person taking this medication should consult his or her doctor.
There are life-threatening side effects associated with taking stavudine. Symptoms of a possibly serious liver problem include dark urine, yellowish skin or eyes, light bowel movements and lower stomach pain. A buildup of acid in the blood is also a serious potential side effect, and symptoms of this are unusual muscle pain, trouble breathing, dizziness or lightheadedness, a fast or irregular heartbeat, and unexplained weight loss. Pancreatitis, inflammation of the pancreas, has symptoms of nausea, vomiting and stomach pain. If any of these side effects occur, a person should immediately contact his or her physician.
Stavudine comes in both capsule and liquid form, and is always used in combination with other anti-HIV medications. Capsules come in four doses — 15 mg, 20 mg, 30 mg and 40 mg. The liquid form comes in a 1 mg/mL oral solution.
Proper storage conditions for this medication are crucial. Capsules should be stored at temperatures between 59°F (15°C) and 86°F (30°C). The reconstituted oral solution requires refrigeration between 36°F (2°C) and 46°F (8°C).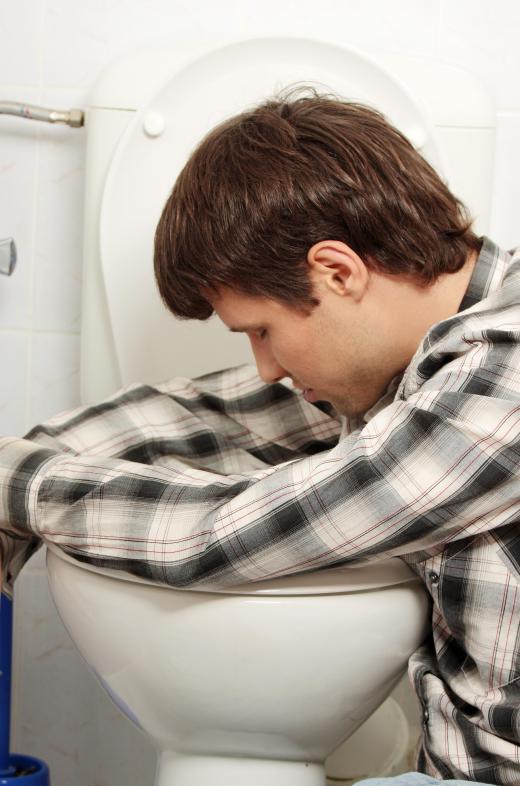 This medication is most effective when there is a constant amount of the substance in the blood. If a person misses a dose, he or she should take the dose as soon as possible, with one exception. If it is almost time for the next dose, one should skip the missed dose and go back to the regular dosing schedule. One should never take a double dose of this medicine. In case of an overdose, poison control and 911 should be contacted.
Keeping a list of all medication one is taking, including stavudine, is important. Each time a person visits a doctor, he or she should have this list in hand. Carrying this information is also crucial in case of an emergency.
AS FEATURED ON:
AS FEATURED ON:

By: Vera Kuttelvaserova

Stavudine is an antiviral medication typically prescribed alongside other types of medications to treat HIV.

By: Piotr Marcinski

Nausea is a mild side effect of stavudine.

By: Barabas Attila

The presence of an HIV infection may cause swollen lymph nodes.