What is Speed and Agility Training?
Speed and agility training includes sets of drills and exercises used with the purpose of increasing an athlete's performance. In nearly all sports, being agile and quick is vital to achieving a high level of competition, which is why speed and agility drills are commonly used. Increasing agility can also help an athlete to reduce the risk of injuries that are commonly caused by tight muscles. Examples of speed and agility drills include shuttle runs, ladder drills and straight sprints. An athlete undergoing speed and agility training will usually perform sets of short exercises — sometimes called interval training — rather than an extended workout.
Speed training focuses on the straight line speed of an athlete. In sports such as soccer, American football and rugby, the quicker a player is the bigger advantage he or she has over opponents. This is true for both professional and amateur levels. Speed drills are usually used in association with exercises to increase the core strength of the muscles in the body — especially those found in the legs and hips — as this is important for maximizing an athlete's speed.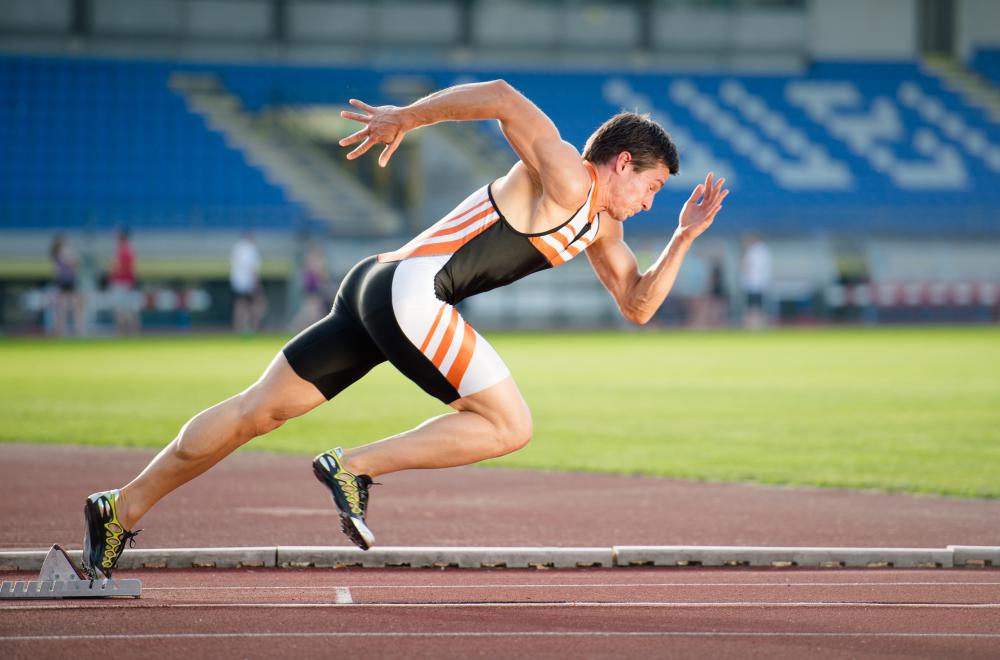 Agility refers to how quickly the body can change its position or stance. This is important for sports as the greater agility an athlete has, the quicker he or she will be able to change direction. Also, the more able the body is to change its position the less likely the athlete is to cause an injury by over stretching. Although speed and agility training are often considered to be the same thing, they need to be focused on separately for the best results. They do, however, use similar exercises and drills.
An athlete who uses speed and agility training should perform a warm-up before starting any exercise or drill. Although agility drills may not require the physical exertion that is associated with extended cardiovascular workouts, they cause a high level of impact. This can cause injury to muscles that aren't sufficiently flexible.
If an athlete wants to run faster, then specific drills to help speed should usually be used. For example, shuttle runs are effective for increasing both speed and stamina. Cones are placed at an increasing distance — often around ten feet apart. The athlete sprints to the first cone and jogs back to the start, then sprints to the second cone and jogs back again and so on until all the cones have been used. Sprinting up-hill is also a good method for increasing strength.