What is Soundproofing Foam? (with pictures)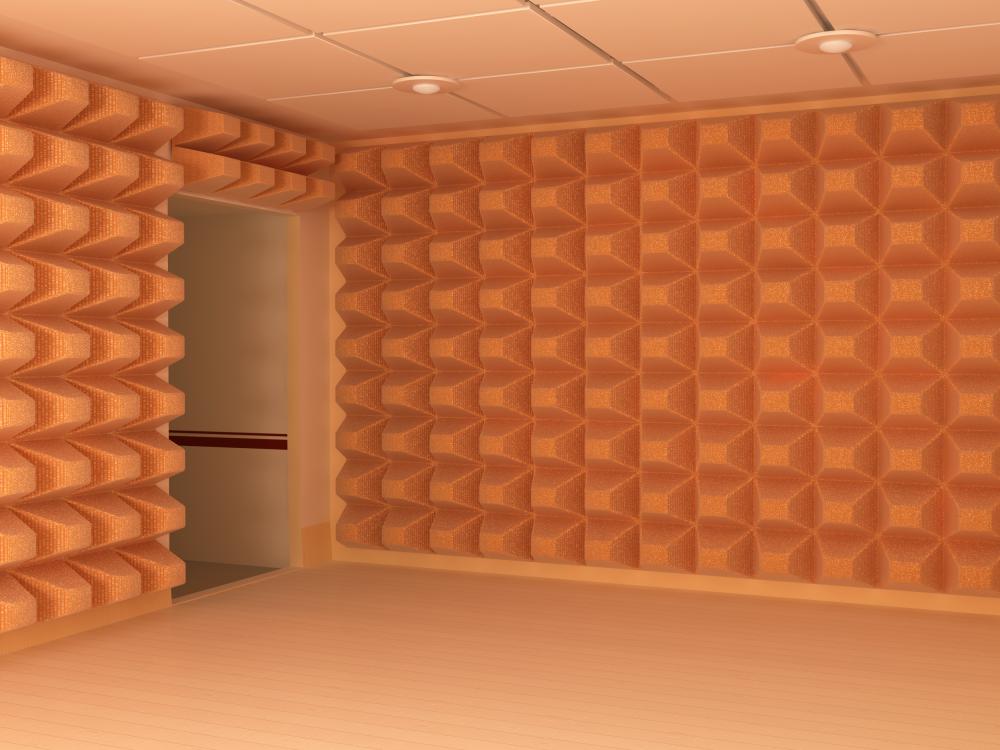 Soundproofing foam is a building material used to control the transmission and absorption of sound. This material can be used to achieve two distinct goals when it comes to sound control. First, it is used in homes and commercial buildings to block sound from the outdoors, keeping the interior of the space quieter for the occupants. Second, it can be used to absorb noises in recording studios or theaters, which reduces echo and improves the quality of the sounds.
To understand how different types of soundproofing foam can be used, one must first understand how sound waves and noise levels are measured. The ability of an object to block sound is measured by its Sound Transmission Coefficient (STC) rating, which can range from 0 to 100. A wall with a STC rating of 50, for example, means that noise levels on one side of the wall are 50 decibels higher than on the other side. Sound absorption is measured using the Noise Reduction Coefficient (NRC), which generally falls between 0 and 1. This number shows the amount of sound absorbed by an object, and the higher the NRC value, the more noise is absorbed.
When used to prevent noise from entering a building or home, soundproofing foam must be very dense and solid, causing sound to deflect off the material. A liquid variety of foam is often used in homes. This material is sprayed into the walls and expands to completely fill the space. While the soundproofing capabilities of this spray foam range by manufacturer, it offers a NRC of .7 and an STC rating around 37 on average.
Soundproofing foam panels are also used inside of building walls to help deflect sound. Made from polyurethane or polystyrene, these insulating panels generally have a STC rating between 20 and 50, depending on the thickness of the panels and on how many layers are used. When foam-core structural insulated panels are used in place of traditional framing and insulation, the wall may have a STC rating of 50 and a NRC of .95 on average.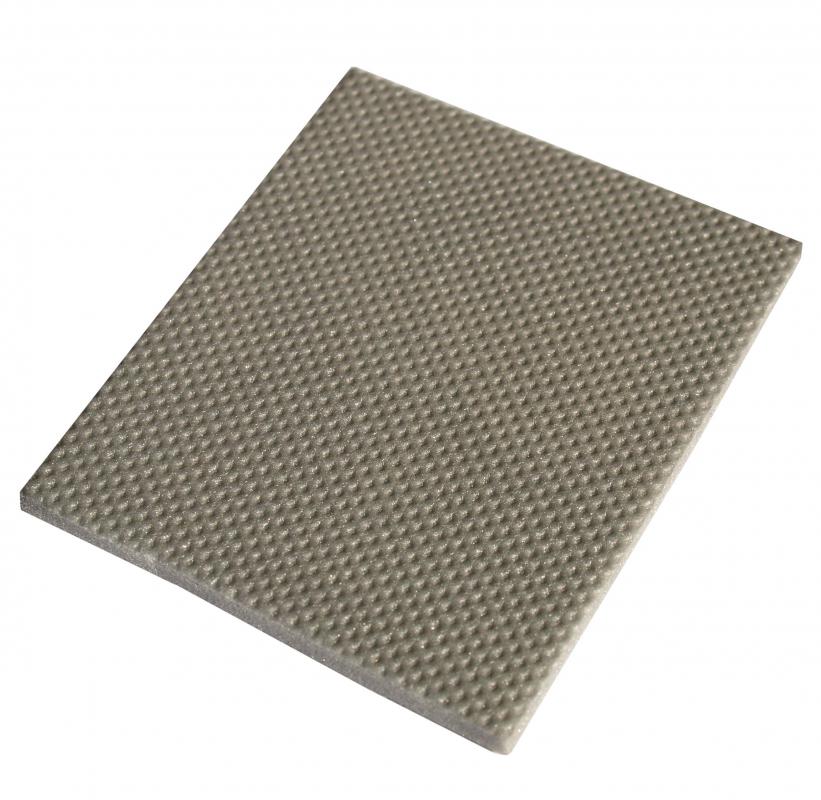 In situations where sound must be controlled within a room, foam panels are used on the face of walls and ceilings. This is a common application in recording studios, gymnasiums, churches, and auditoriums. Open-cell foam panels allow some sound to enter the voids within the foam, where it is converted to heat energy and absorbed. This helps improve sound quality by minimizing echo and making the sound more clear to listeners. These soundproofing foam panels are made of melamine, and generally have an "egg-carton" or other deeply textured surface.
Soundproof room.

Acoustic foam for soundproofing.

Soundproofing foam panels are commonly used in recording studios.

Spray foam commonly used in houses for insulation has some soundproofing capabilities.

Accoustic insulation can be used to soundproof a floor.