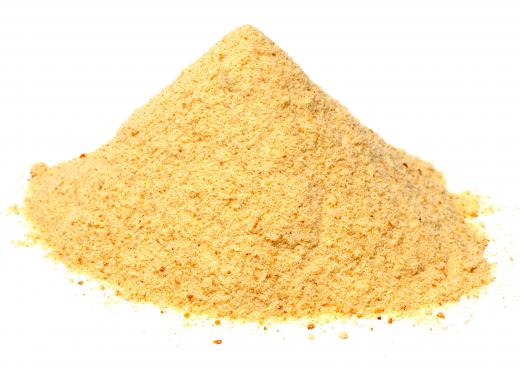 As if a meat patty of equal parts beef and pork is not enough to soothe the taste buds, the Dutch slavink gets wrapped in a jacket of bacon before taking a quick bath in melted butter. The meat gets flavored with an array of seasonings, from mustard and Worcestershire sauce to soy sauce and nutmeg. It keeps its shape inside the bacon with some help from an egg yolk and breadcrumbs.
Similar to meatloaf, the best slavink contains a finely ground mixture of pig and cow. Meats like lamb or ground turkery, however, are common substitutions. One variation is called blinde vink, which involves wrapping ground veal in a veal cutlet pocket.
Slavink starts with seasoning of the meat. After combining equal parts of the ground beef and pork in a large bowl, a blend of soy sauce, Worcestershire sauce, mustard, nutmeg, salt and pepper is kneaded into the protein. For consistency's sake, an egg yolk and some breadcrumbs also get kneaded into the meat.
Measurements are important in making the slavink taste right. For every 1 lb (about 0.45 kg) of meat, many chefs will add one yolk, 0.5 cup (about 118 ml) of breadcrumbs, 1 tsp (about 5 ml) of Dijon mustard and 1.5 tsp (about 7.4 ml) each of Worcestershire and soy. Just a dash of nutmeg, salt and pepper will finish off the balancing act. The meat is then rolled into orb-like loafs no wider than the hand.
Toothpicks or skewers are not always used to hold the bacon in place, as with other bacon-wrapped dishes. In the case of slavink, chefs often use a chemical compound called transglutaminase to bind the bacon to the mini-sausages. Common in many culinary applications in 2011, these compounds can be found in specialty food shops or online. The Dutch do not use smoked bacon, preferring instead a thinly sliced Netherlands variety called ontbijtspek, which is slightly sweet with marbled fat and very little rind. The thinner the bacon, the crispier it will make the final fried shell.
After the bacon is in place, stretched to envelop the entire length of each slavink, butter or margarine is melted in a hot pan, and the bacon-wrapped sausages are fully browned on all sides. Once the bacon is almost fully cooked and crispy, many chefs will add some water or beef stock to the pan and simmer the sausages at a lower heat until cooked through. Otherwise, they may burn before cooking entirely through.


By: Vidady

Breadcrumbs are used to make the Dutch dish "slavink".

By: karandaev

Slavink may be seasoned with mustard.

By: goodween123

Egg yolks are used to hold slavink together.