Skin tightening is the process of decreasing the appearance of lines, wrinkles, and sagging skin via clinical treatment or products. Choosing a treatment method is generally dependent upon the depth of the wrinkles and the amount of money one is willing to spend. Results will vary depending upon the type of therapy and the condition of the skin prior to treatment.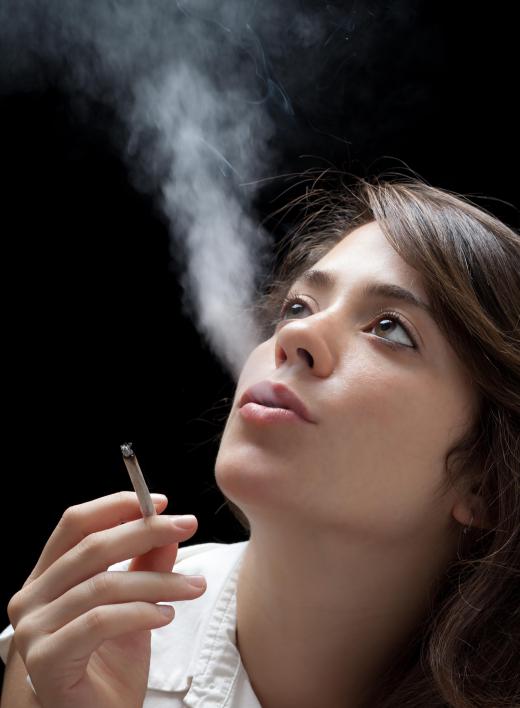 The loss of elasticity in the skin is a normal effect of aging. Coupled with years of sun exposure and other harmful environmental factors, such as cigarette smoke, the skin becomes damaged. The damage is evidenced by sagging, wrinkles, puffiness under the eyes, and areas of hyperpigmentation.
Aging skin has depleted levels of elastin and collagen. Collagen is a meshwork of fibers that holds skin cells together like a net. Elastin is a protein that maintains the skin's elasticity. When the levels of these proteins decrease with age, sagging and wrinkles may result.
Laser skin tightening is one method of reducing the appearance of wrinkles and loose or sagging skin. This procedure is usually performed by a dermatologist. A laser is used to heat the collagen below the skin, causing contraction of the skin. Two to three treatments are generally necessary for optimal results.
Other procedures work in similar ways. Thermage® warms the tissues with radio frequency produced heat. Again, the goal is to promote the immediate tightening of existing collagen. Multiple treatments may be necessary.
There are many skincare creams available that boast skin tightening properties. Some of the creams contain peptides, which are thought to stimulate skin cells to produce more elastin and collagen. By increasing these proteins, skin will likely appear firmer, with less pronounced wrinkles.
Another ingredient commonly found in skin tightening treatments is Vitamin C. In topical form, Vitamin C also promotes collagen production and increases skin elasticity. Additional benefits of this ingredient are protection from UV damage and improvement of discoloration associated with age spots.
Some products contain Vitamin E, in the form of tocopherol, to protect the skin from UVB damage. The antioxidant properties of tocopherol enhance SPF and soothe inflamed skin. This vitamin also helps to hydrate dry skin.
Some skincare solutions claim instant results. These treatments may contain some ingredients that offer temporary skin tightening. As the cream dries, it forms a webbed veil over the skin, tightening it and reducing the appearance of puffiness and sagging. These effects are cosmetic only and do not treat the underlying causes of wrinkles or looseness. Lifting and tightening effects of such products usually last approximately ten hours.


By: picsfive

Some skin tightening products contain vitamin E.

By: Mr Korn Flakes

Cigarette smoke can cause loss of elasticity in the skin.

By: roblan

Skin tightening creams are sometimes used to reduce puffiness under the eyes.

By: Antonioguillem

Years of tanning can cause facial and other skin to lose elasticity.

By: michaeljung

A dermatologist can recommend the appropriate dermal filler for deep wrinkles.

By: Piotr Marcinski

Aging skin has depleted levels of elastin and collagen.

By: Picture-Factory

There are many skin care creams available that boast skin-tightening properties.