Simple syrup is a liquid that is made by dissolving granulated sugar in hot water. This very basic syrup is used in a wide range of applications; it is common in bars, coffee shops, bakeries, and candy making facilities, among other places. Many markets sell it, and it is also very easy to make at home.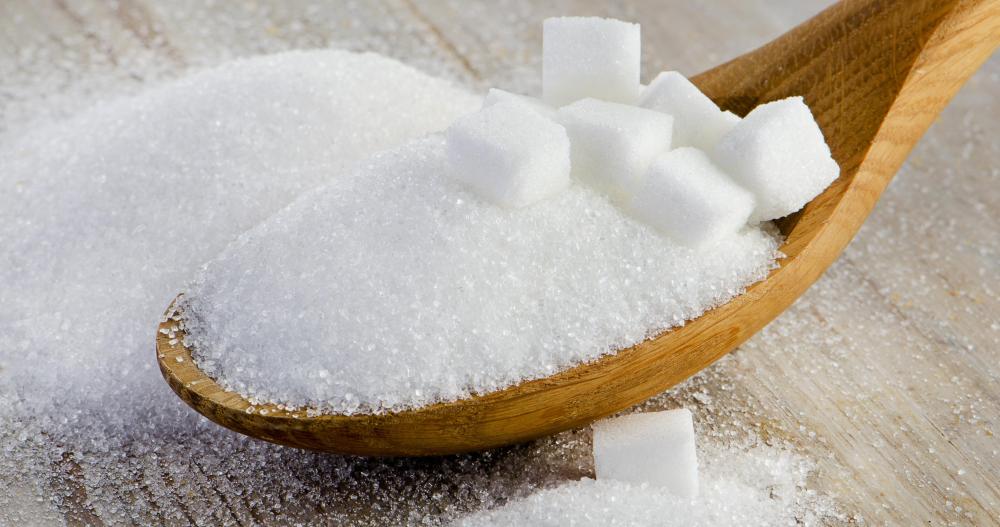 Classically, simple syrup is made with a mixture of two parts sugar to one part water. The water is brought to the boiling point, and the sugar is stirred in until it completely dissolves. Once the sugar is melted, the syrup is allowed to cool before it is bottled. It is also possible to make flavored syrup by adding extracts or essences to the syrup once it has been cooked. When making it at home, cooks should be sure to use a clean bottle so that the syrup does not crystallize or go off as a result of impurities. The easiest way to ensure that a bottle is clean is to boil it right before using it.
Obviously, simple syrup is extremely sweet, because of the sugar, and it is also rather dense. Barkeeps use it to sweeten and thicken drinks, as it also adds volume to the beverage. Some people refer to it as "bar syrup" because of this common use. In addition to being available plain, bar syrup can also be colored and flavored. Many popular drink recipes call for the syrup, and it is a must-have for people who want to create a fully-stocked bar.
In baking, simple syrup is often used to soak sweets like sponge and pound cakes. The syrup may be laced with alcohol or other flavorings to make it more exciting. It is also used as a base for making rock candy, a candy made with crystallized sugar, and coffee shops add flavored syrup to drinks. Flavored simple syrup is also the basis of some sodas; when mixed with ice and carbonated water, it creates a sweet, fizzy drink.
This sugar and water syrup tends to be very shelf stable, because sugar is a natural preservative. As long as impurities are not introduced to the syrup, it can be kept at room temperature for months. For convenience, many people fit bottles of it with nozzles that allow users to squirt the syrup out without having to uncap it. Some companies make specialized nozzles or pumps that dispense a precise amount at a time, making it easier to create mixed drinks with simple syrup.
Simple syrup is made by dissolving white sugar into hot water.

Most coffee houses offer numerous flavored syrups designed to perk up bland coffee.

Simple syrup is often offered on a complementary condiment bar in a coffee shop.

Carbonated water is mixed with flavored simple syrup to make a drink known as an Italian soda.