To most diners, mushroom soup conjures a grey, thick, creamy concoction that comes from a can, has an oddly pleasant, earthy flavor, and may even sport a few tiny, diced pieces of rubbery, gray mushrooms. In fact, mushrooms that have only recently become common in kitchens throughout the United States can be transformed into soups that are delectable. There are a number of variations, from delicate broth to hearty stews, that make all kinds of shiitake soup a standout.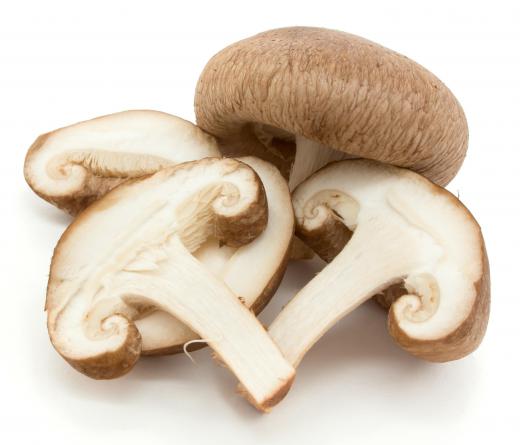 Shiitake mushrooms have been used in Asian kitchens since time immemorial. Many kinds of shiitake soup offer a decidedly Asian sensibility, although they can be very different from one another. Some feature rice and others noodles. Some pair deep flavorings from dark soy sauce and miso; others work with a light, subtle broth.
One simple shiitake soup begins with a rich chicken broth to which cooks add fresh ginger, sake, and miso. Some prefer rice vinegar in addition to or instead of the sake, and others replace it with mirin. Scallions and daikon radish add a bit of spark, and a couple of handfuls of fresh spinach leaves add both taste and nutrition. This version of shiitake soup works especially well with buckwheat noodles, which add a deep note and a more interesting taste and texture than egg-based noodles.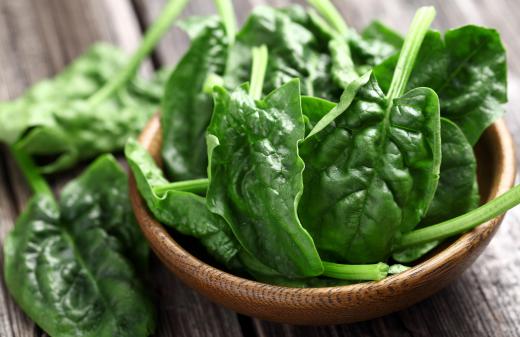 A clean, healthy shiitake soup reminiscent of spa cooking offers a chicken broth base that is simply dressed with shredded or cubed chicken and chopped bok choy. A vegetarian version is easy to prepare by substituting vegetable broth for the chicken broth and tofu or tempeh for the chicken. Other than sliced shiitakes, this soup finishes with a couple shakes of soy sauce and, if the cook likes, some fish sauce.
Shiitake mushrooms' earthy, rich flavor is a nice foil to black beans. A hearty winter soup begins with vegetable broth flavored with miso and tamari sauce with a good amount of garlic and ginger, fresh collard greens, bok choy or spinach, and cooked black beans. Veggies like celery, scallions or red onion, and seaweed or kombu add flavor and color. Cooks can use fresh shiitake mushrooms in this variation or dried mushrooms that might be more readily available in winter.
A very different style of shiitake soup combines caramelized onion and garlic with chicken, beef, or vegetable stock and a splash of white wine. Olive oil or butter lends this a nice flavor and soft, velvety slip. Some cooks like to take a page from the classic French onion soup and top the dish with thickly sliced rounds of toasted French bread topped with broiler-melted Gruyere and bleu cheese.


By: Jovan Nikolic

Kombu, which is sometimes used in shiitake soup.

By: Chris leachman

Whole and sliced shiitake mushrooms.

By: Dionisvera

Fresh spinach adds taste and nutrition to shiitake soup.

By: posh

Daikon adds some spark to shiitake soup.

By: BRAD

Sake is used in one simple shiitake soup recipe.

By: fkruger

Chicken, beef, or vegetable stock can be used as the broth base for Shiitake soup.

By: sugar0607

There are many variations on shiitake soup, which can be made with tofu.