What is Sharp Debridement?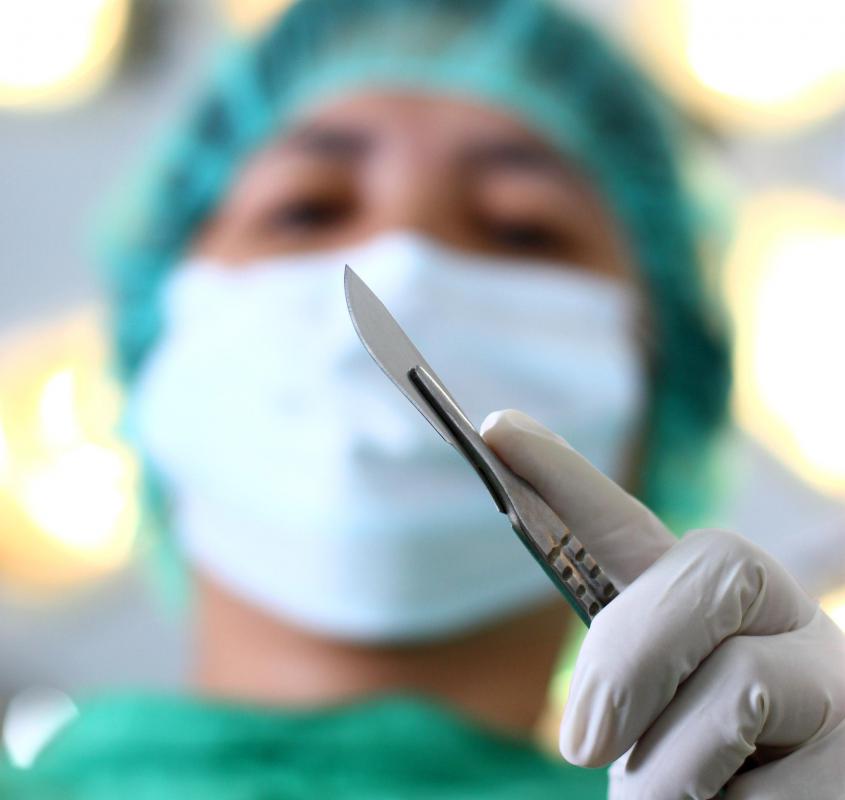 Sharp debridement is a minor surgical procedure that involves removing necrotic tissue or foreign material from and around wounds using a sterilized scalpel, scissors, forceps or other sharp instrument. This type of wound debridement is typically performed in a doctor's office or other clinical setting rather than in an operating room. Dead tissue fosters bacterial growth and infection, so removal of it through sharp debridement helps prevent infection. Wound debridement also helps promote faster wound healing.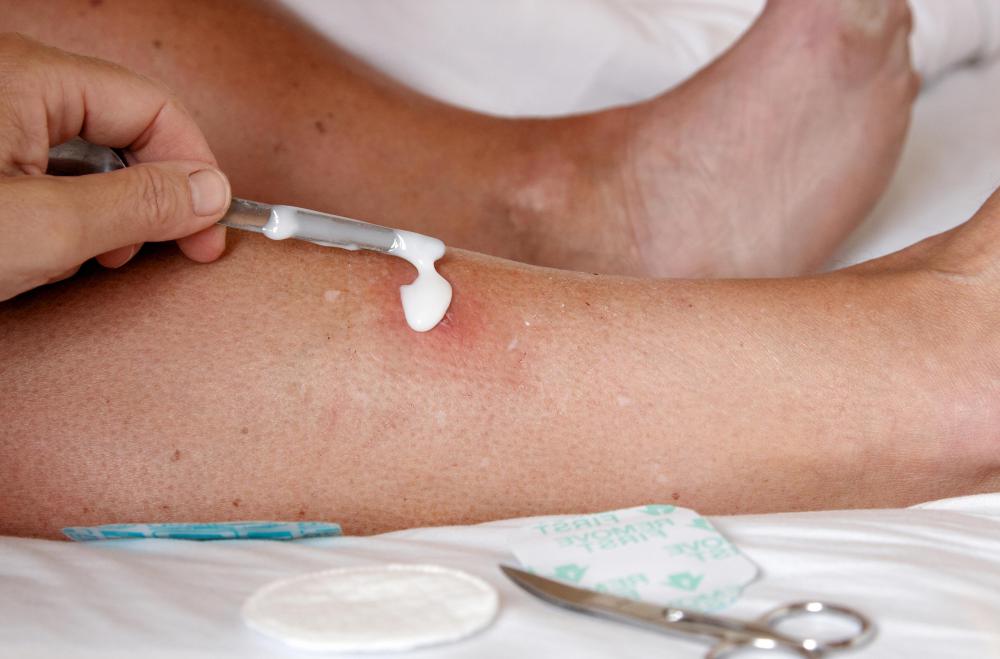 When a wound exhibits signs of advancing cellulitis or sepsis, sharp debridement might be necessary. The technique can help halt infection in these conditions. A thick eschar, a hard crust or scab, on a wound is also an indication for sharp debridement. In addition, the presence of an extensive amount of necrotized tissue is an indication for this technique.
This type of wound debridement is contraindicated for patients who have gangrene or other types of infection that could be spread by the procedure. It also can be contraindicated for patients who have vascular conditions. The size and location of the wound might also prohibit sharp debridement, particularly if bones or nerves are exposed.
The sharp technique requires a high degree of technical skill. Since it's possible to cut into and damage nerves, muscles, tendons or blood vessels under the dead tissue, it's important for a trained and experienced healthcare practitioner to perform the procedure. The practitioner also needs to understand the anatomy of the wound site and what nerves and blood vessels might be near the wound's surface.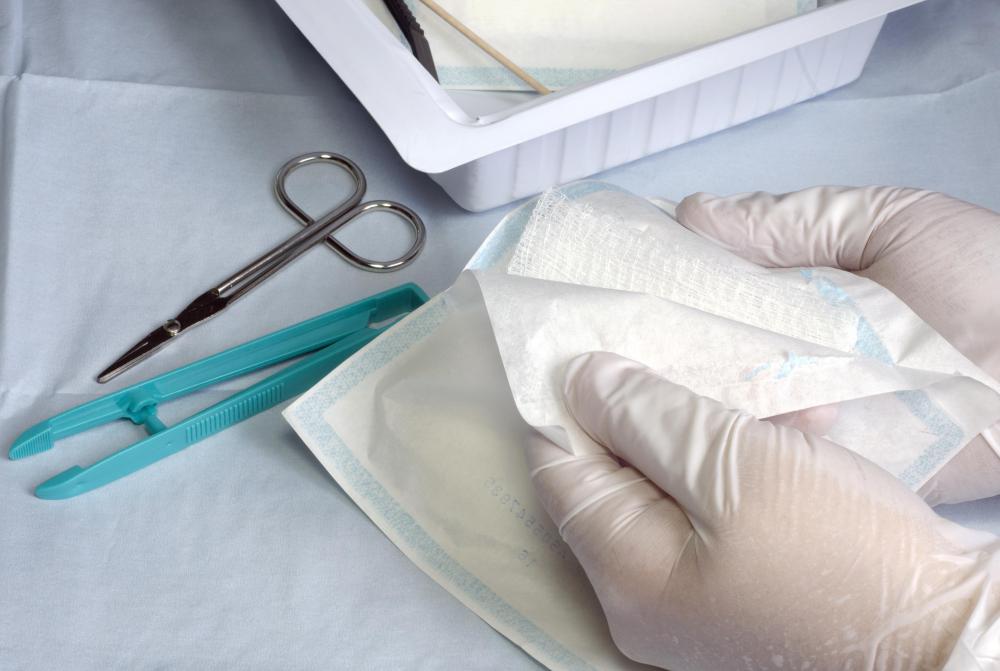 In some locations, nurses, physician assistants or physical therapists as well as physicians can legally do sharp debridement. Some places might require special training to enable a healthcare practitioner to perform this type of minor surgery. Special licensure also might be required.
Two possible risks of sharp debridement are bleeding and pain. If bleeding occurs, the debridement should be halted. Pressure should be applied to the wound, and the wound should be dressed. Pain control during this technique can be achieved a number of ways. Local anesthesia is frequently used, although a general anesthetic can be used for extensive debridement.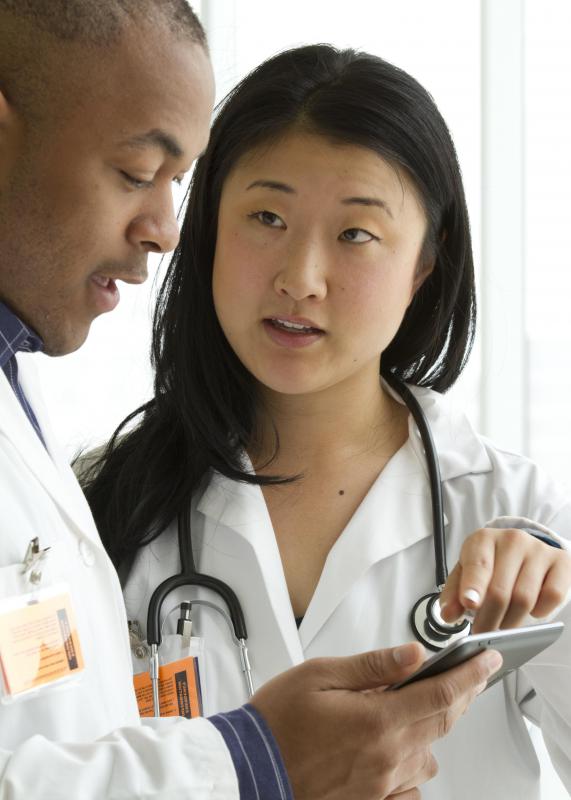 Sharp debridement is an effective type of wound care that can speed healing. Debridement, though, might require more than one session. In addition, who are patients undergoing this procedure should remain in close contact with their physicians and report any sign of infection, such as redness, a purulent discharge or a fever.
A scalpel may be used during sharp debridement.

Wound debridement helps to promote faster wound healing.

Sharp debridement is a relatively minor surgical procedure.

Areas that have been subject to sharp debridement are typically dressed with sterile bandages.

In some locations, physician assistants can legally do sharp debridement.

Forceps may be used during a sharp debridement procedure.

Sterilized surgical scissors may be used during a sharp debridement.