What is Shareholder Value?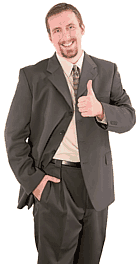 Shareholder value refers to the value of a publicly traded company, minus its debts. The value of a firm is often calculated as the Net Present Value of all future cashflows, plus the value of all non-operating assets owned by the company. Non-operating assets may include things such as excess real estate, stocks, and overfunded pension plans. The shareholder value of a company can also be seen as anything that would be left over of the company if all creditors are fully paid off. Things such as dividends increase shareholder value, while the issuing of additional shares of stock dilutes it.
The phrase "shareholder value" originated as a business buzzword in the 1980s, and is often associated with businessman Jack Welch, who formerly served as the Chief Executive Officer (CEO) of General Electric. Apart from the mathematical definition, shareholder value can refer to other ideas as well. It is sometimes used to refer to the concept that the chief aim of a public company is to provide financial value to its shareholders, which are its literal owners. More specifically, it can also mean that a shareholder's money -- that which they used to purchase stock -- should give him a higher return than he could achieve as an individual, investing in other assets of similar risk.
One less-common definition of shareholder value is the current price of all shares of stock, multiplied by the number of shares. However, this value is most often referred to as a company's market capitalization. This definition leads into one important aspect of the philosophy behind the concept of shareholder value- the fact that it can sometimes emphasize profitability over responsibility. In other words, there is a strong push to increase the price of a company's stock when organizations are seen primarily as instruments of their owners.
Businesses must of course be profitable to survive in a market economy. Indeed, high stock prices are not only a result, but also a source of corporate wealth and competitiveness. But, one of the main criticisms leveled against the shareholder value philosophy is that it may fail to take into account that businesses are not only economic machines, but organizations of people. These organizations operate in a society where things such as employment practices and ethical conduct are of great importance. Unethical activities which may temporarily increase a company's shareholder value may end up being detrimental to a company, to the extent that it is held accountable for such actions.


Businessman giving a thumbs-up