What Is Settlement Fraud?
Settlement fraud is the use of deception for financial gain by convincing another to give up a legal right to a benefit to be received. Two common types of fraud involve debt settlement agreements and life insurance settlements. The first involves deception that a settlement for reduction of debts is being obtained for the defrauded party. The second is committed by obtaining a "life settlement" agreement through false promises to the holder of a life insurance policy.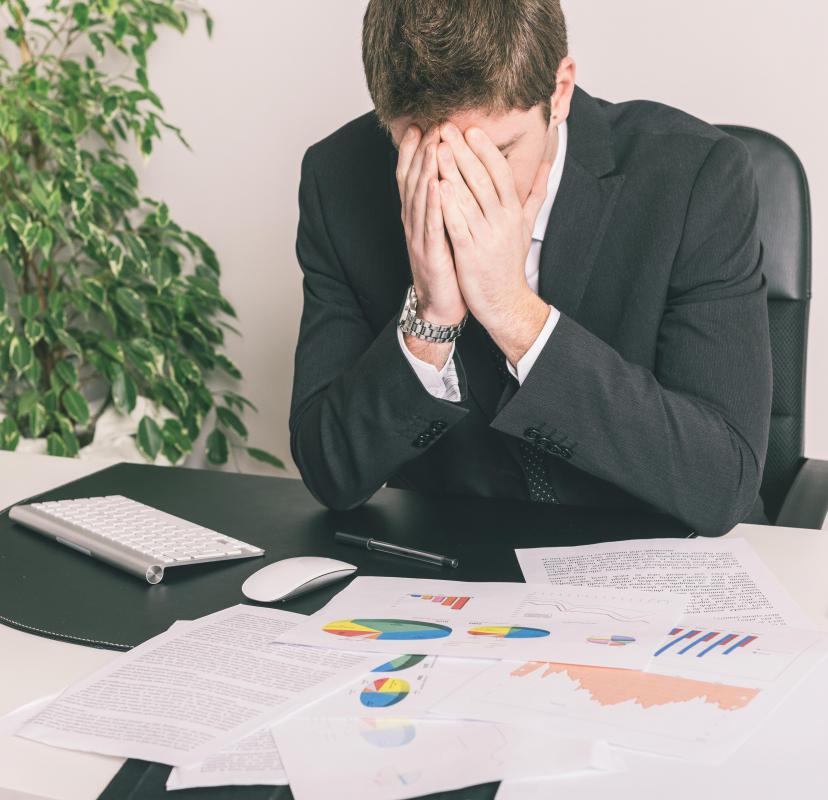 In hard financial times, many people turn to debt settlement lawyers or companies to negotiate settlement agreements with their creditors in order to reduce their debt burden. A typical debt settlement fraud scheme involves persons who represent that they are debt lawyers or representatives of a legitimate debt settlement company. They charge an upfront fee, sometimes as high as $5,000 US Dollars (USD) and deposit the money in a company account. The client then is asked to keep making regular monthly payments for some specific amount of time.
The client, who continues to get demands from creditors, discovers that no agreement has been reached with them. In response to client complaints or questions, the purported settlement company or lawyer usually sends a letter stating that no agreement could be reached. It may also state that the client's fee was spent in the negotiation process.
A warning sign of this kind of scheme is promises to eliminate debt or lower it by an exact amount. Asking for money to be deposited in the company's account is also a red flag. Debt settlement is not a heavily regulated business. However, a local Better Business Bureau is a good place to find out about a company's complaint history. Fraud can be reported to the consumer fraud division of the state attorney general's office where the victim lives.
A life settlement occurs when a life insurance policy is sold to a life settlement provider. The owner of the policy is paid an amount that is more than its cash surrender value but is lower than the policy's value at the owner's death. Many insured, particularly the elderly, may want a life settlement because of the inability to pay premiums or the death of a spouse or beneficiary. Life settlement is a lawful business transaction and regulated in most states.
Life settlement fraud occurs mostly with elderly insured or those in dire financial distress. It is usually carried out by insurance agents or other individuals. They approach the insured with offers to buy a new life insurance policy, which will be paid for by third party. These individuals are really arranging to buy a life settlement in the name of the insured.
A warning sign is that the offer appears too good to be true. It may include promises that there are no premiums. There may also be assurances that the insured is not liable for any lapses in the policy. Another red flag is that the offer was unsolicited by the insured, and the person making it is a stranger. Life settlement fraud can be reported to the state's department of insurance in which the insured lives.