What is Serratiopeptidase?
Serratiopeptidase is an enzyme produced in nature by silk worms for the purpose of helping them dissolve their cocoons. It was discovered by human researchers in the 1960s and is produced synthetically in the lab with the assistance of bacteria. Stocks of serratiopeptidase are used in medical research to learn more about the applications of this enzyme, in addition to being sold as dietary supplements purported to treat pain and inflammation. Studies conducted on this enzyme have yielded somewhat inconclusive results on its efficacy in medical treatment.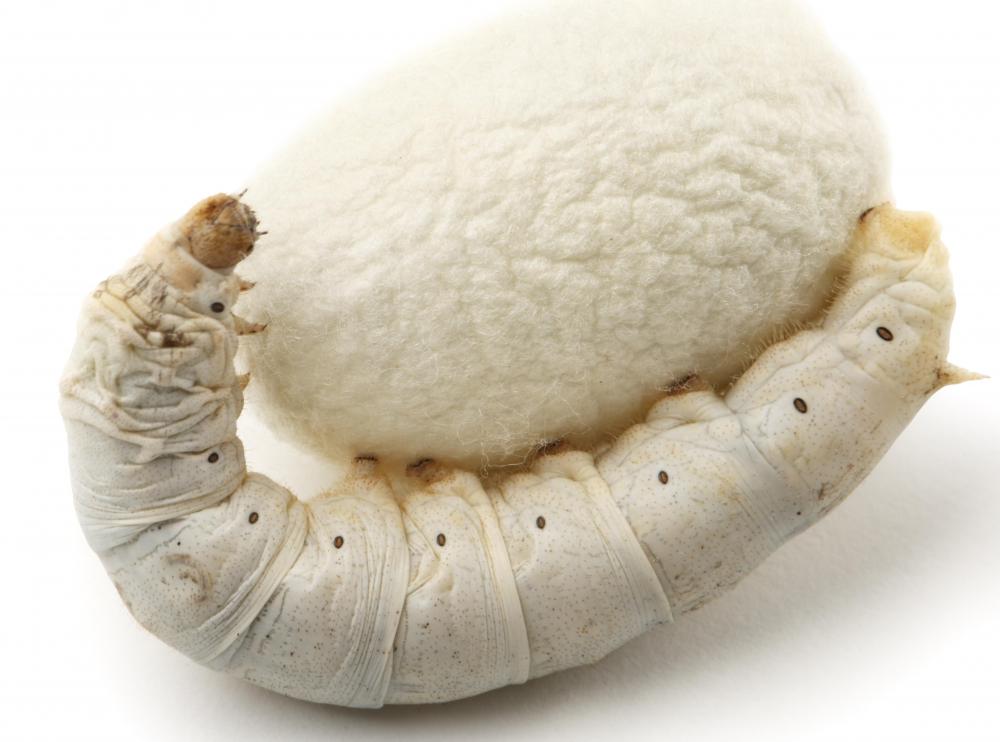 This enzyme is an example of a protease, an enzyme designed to cut through proteins. Silkworms spin their cocoons using specially developed proteins and produce this protease in their guts so when they are ready to emerge as silk moths, they will be able to slice through the layers of silk. Numerous proteases are made in nature for a wide variety of purposes.
Proponents of serratiopeptidase believe it can be taken orally to treat pain and inflammation. Some studies do not support this claim, while others suggest the enzyme may have some uses. A rat study conducted in Turkey in 2006 and published in the Journal of Bone and Joint Surgery, for example, showed that it could be useful in fighting biofilms that develop around medical implants. In the study, rats infected with bacteria and treated with serratiopeptidase and antibiotics appeared to do better than animals treated with antibiotics alone.
Like other dietary supplements, serratiopeptidase is not closely regulated, and as long as companies do not make specific claims on the packaging, they are allowed to sell the product with minimal oversight. The facilities where dietary supplements are manufactured do need to be clean and must demonstrate the capacity for properly purifying and processing their products. The reputation of the manufacturer is something to consider when purchasing supplements, as some companies are known for excellent, high quality products and others are less well regarded.
Patients considering the use of serratiopeptidase for infection or inflammation should discuss it with their doctors. There may be contraindications recommending against the use of the supplement for some patients, and there may be more suitable medications available. A doctor can provide the patient with information about taking dietary supplements safely and avoiding conflicts with medications the patient is already taking. Some studies have shown a link between lung infections and serratiopeptidase use, a potential risk patients may want to consider when thinking about taking this supplement.