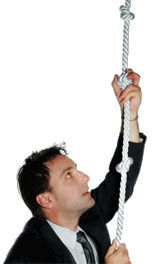 Series 63 is a certification allowing people to act as securities agents, obtaining and processing orders for all types of securities on behalf of clients. It is administered on a state by state basis in the United States. People who wish to work as agents, representatives, and salespeople in the securities industry must pass licensing exams like the Series 63, with the specific exam required depending on the type of work a candidate wants to do. These tests are administered on a regular basis across the United States for a fee.
In the case of the Series 63, people must first pass a base knowledge test, either the Series 6 or 7 exam. Once they have passed, they can apply to take the Series 63 in the state where they wish to practice. The exam includes 65 questions, five of which are experimental. Test takers have an hour and 15 minutes to complete the exam and may request scratch paper, although it is not usually needed. The test checks for knowledge of state regulations pertaining to the sale of securities.
Test takers must get at least a 72% score to pass the test. After passing the Series 63, they can be licensed and may start practice, working for themselves or an agency. It is common for people who are just getting started in the securities industry to be sponsored for their tests by their employers, with the employer paying for the test and providing access to test preparation.
Also known as the Uniform Securities Agent State Law Examination, the Series 63 was developed by the North American Securities Administrators Association (NASAA), a trade organization with a focus on protecting consumers by setting standards and regulating the securities industry. The test is administered by the Financial Industry Regulatory Authority (FINRA), the same organization responsible for administration of other qualifying exams to people who wish to work in the securities industry.
People who fail the test can retake it, although failure is relatively rare as long as people spend some time preparing. A number of companies make Series 63 test preparation materials including practice tests and study guides, and NASAA itself publishes a study guide intended to familiarize people with what will be on the test. These materials are available on Internet and also through mail order programs. In addition, some organizations offer classroom test preparation, sometimes made available through a stock exchange or other financial market.
Man climbing a rope