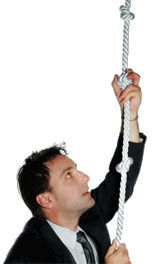 Series 24 is the Financial Industry Regulatory Authority (FINRA) General Securities Principal license. It also refers to the securities industry professional licensing examination of the same name, which is administered by FINRA. The Series 24 license qualifies a securities industry professional to supervise or manage a securities brokerage branch or office. The qualifying exam is broken down into five sections: supervision of investment banking, underwriting and research; supervision of trading and market making activities; supervision of brokerage office operations; sales and general employee supervision; and compliance with rules of financial responsibility. It consists of 155 questions, 150 of which are scored, and lasts a maximum 3-1/2 hours with 70% the minimum passing score.
Candidates must already have earned a Series 7, Series 17, Series 37, Series 38, Series 62, or Series 82 exam in order to register for the Series 24 licensing examination. They also need to be sponsored by a FINRA member. In general, sponsorship, preparing for, and earning one or more FINRA licenses comprise part of the training that new securities broker employees receive when they are hired into FINRA-member brokerages. Those who pass their exams have to register their licenses with the FINRA member broker-dealer that employs them and oversees their activities.
Formerly known as the National Association of Securities Dealers (NASD), FINRA is a financial securities industry self-regulatory organization, the largest of its kind in the country. Created in 2007 following approval by the U.S. Securities Exchange Commission, it is responsible for regulatory and compliance oversight of some 4,700 brokerage firms, 167,000 branch offices, and 637,000 registered securities representatives. Any individual employed by a FINRA member firm and involved in its securities business must register with FINRA; this includes partners, officers, directors, branch managers, department supervisors, and salespersons.
One of the primary objectives of the Series 24 is to thoroughly test a candidate's knowledge of fiduciary obligations when it comes to trading in client accounts. The typical day-to-day managerial activities and responsibilities of a General Securities Principal extend beyond knowing the rules and regulations governing securities brokerage sales, trading, and operations, however. One key skill is the ability to cope in a professional manner with client demands and disagreements. Others typically include the ability to manage staff and reconcile disagreements and differences of opinion between securities brokers and management, as well as those between securities brokers themselves regarding issues such as client coverage, commissions, and expenses.


Man climbing a rope