What Is Sea Salt Hair Spray?
Sea salt hair spray is a hair product that helps recreate the look of hair that has been exposed to seawater, and has dried roughly. Typically, hair feels thicker, produces more waves, and develops visible separation and texture when dried with seawater in it, and commercial manufacturers of hair products have tried to recreate this look with a sea salt hair spray. These sprays can be found commercially, or can be made at home with a few ingredients.
Various different sea salt hair sprays are on the market, and some are also referred to as surf sprays. Water and sea salt are the main ingredients for the product, but each different manufacturer can add various other ingredients. These extra ingredients can be oily, which help give shine and perhaps add a pleasant smell to the spray. Some other possible ingredients include plant extracts that help impart qualities like softness or flexibility to the hair.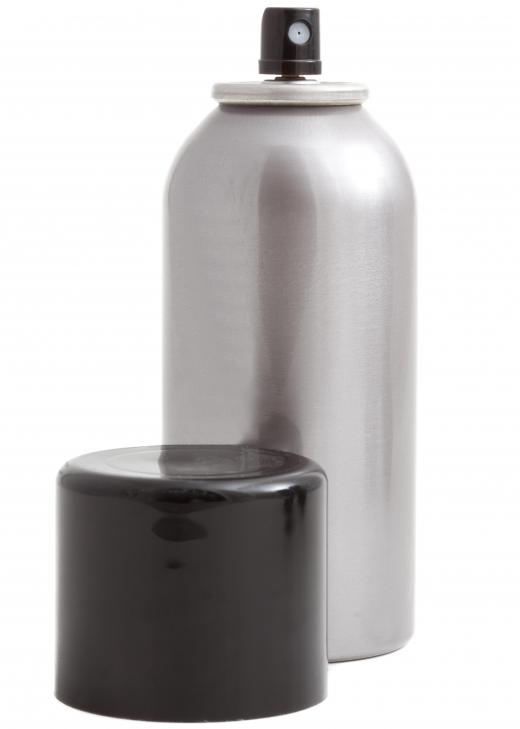 Homemade sea salt hair sprays are another option, and can cost very little. A very basic recipe is 1 cup of water (about 240ml) to 1 tablespoon of sea salt. This mixture should be placed in an empty spray bottle, which can be purchased empty or reused from another hair product, and shaken until the sea salt dissolves.
A variation on this simple recipe for sea salt hair spray is to add a tablespoon of hair conditioner to the mix. Conditioner scented with coconut or another tropical scent can also help to evoke memories of beach holidays. Alternatives to conditioner include a drop or two of essential oil or a favorite scented hair gel. An extremely simple hair spray merely involves filling a spray bottle with actual clean seawater.
Sea salt hair spray is usually applied at the roots of the hair for added volume, or sprayed over the hair for a wavy look. Sprays can be used on wet, damp, or dry hair, which may be allowed to dry naturally or with a hairdryer and diffuser attachment. Twirling the hair into separate locks or scrunching the hair with the tips of the fingers can help a wave develop, which can then be made more secure with application of hairspray. As the texture and look of the treated hair depends on the natural setting of the hair in the salt solution, touching the hair excessively will adversely affect the finished look.
AS FEATURED ON:
AS FEATURED ON:

By: Alexandr Makarov

Sea salt hair spray.

By: gemenacom

Sea salt hair spray is usually sold as "surf spray".

By: Roman Gorielov

Sea salt hair spray often washes out of hair more easily than other products.

By: bit24

Sea salt hair spray can be made at home with water and sea salt.

By: puhhha

Sea salt spray can help add volume to hair or give it a more wavy appearance.