What is School Bullying? (with pictures)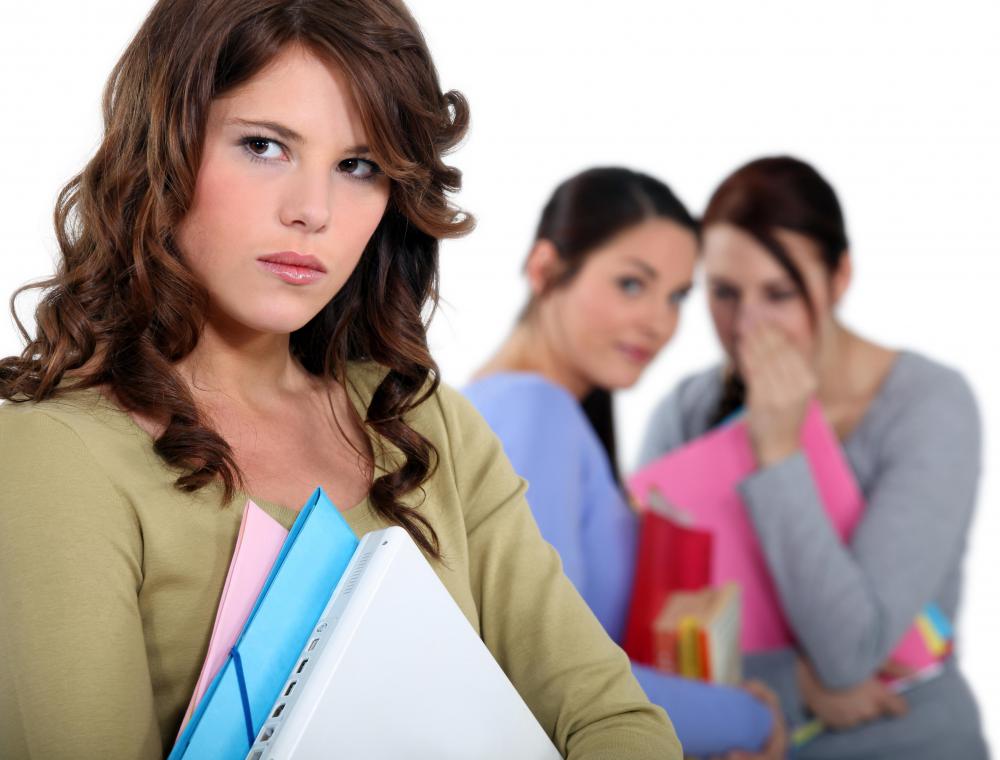 As many adult survivors will testify, childhood is not always an easy thing to endure. One of the most difficult challenges a child can face is school bullying, the deliberate intimidation of weaker children by older or stronger children. A school bully is often a problem child with self-esteem and anger management issues who acts out through physical and mental assaults on those he or she perceives as victims or less likely to defend themselves.
School bullying is by no means a recent development. Many generations of children have experienced the wrath of a childhood bully, and for some of those victims the emotional scarring continues into adulthood. Some bullies work independently, while others seek strength in numbers as a gang. Certain neighborhood streets or sections of a school playground may "belong" to a gang of bullies, forcing other students to run an intimidating gauntlet or avoid the area entirely.
There are some child behavior experts who suggest that some school bullying is really a cry for help from the bully. The bully/victim relationship can be viewed as two sides of the same emotional coin, so to speak. While a victim of bullying or abuse may withdraw emotionally and physically, a bully essentially vents his or her frustrations on others. Both the victim and the bully may be experiencing abuse from siblings or parents at home, but one learns to cope by remaining passive, while the other learns to cope through aggression and anti-social behavior.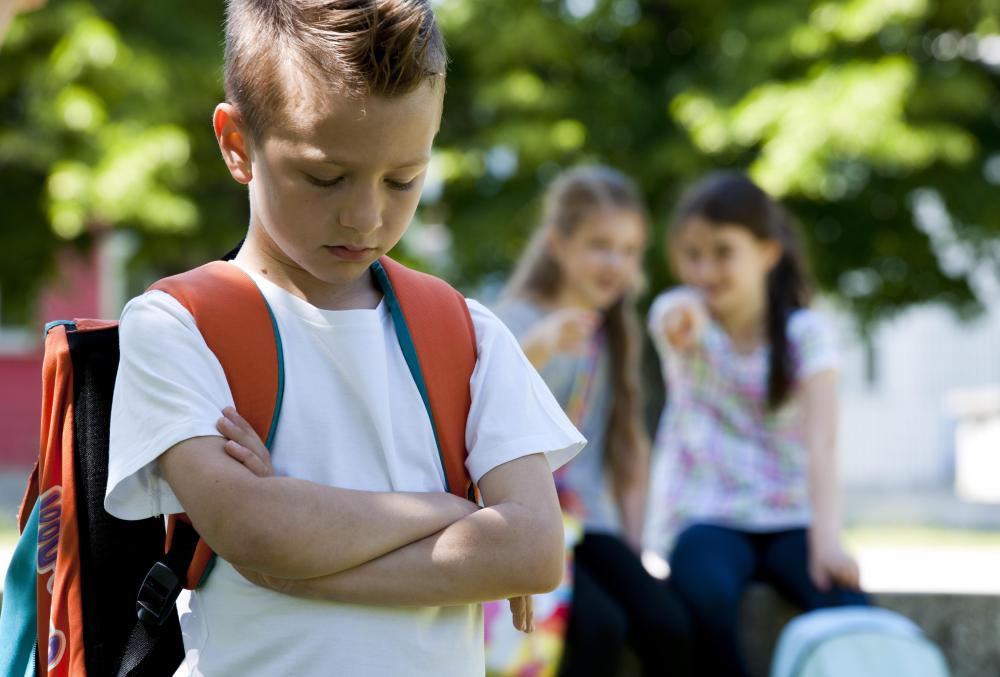 School bullying is a major problem which must be addressed by school administrators, teachers, parents and the students themselves. Some school bullies may need professional counseling in order to deal with the circumstances that trigger their outbursts and aggressive behavior towards other children and adults. Others may need to be monitored closely for signs of escalation, such as artwork or writings depicting violence and other disturbing subject matter.
If school bullying is not kept in check, the results can be disastrous. Many of the school shootings in recent years can be traced back to previous incidents of school bullyism. Either the victim of school bullies decides to seek revenge on those who have wronged him or her, or a student with an anti-social or bully mentality decides to escalate from fantasy forms of violence and bloodshed to the real event. In either scenario, early intervention could still help prevent incidents of school bullying from escalating into school tragedies.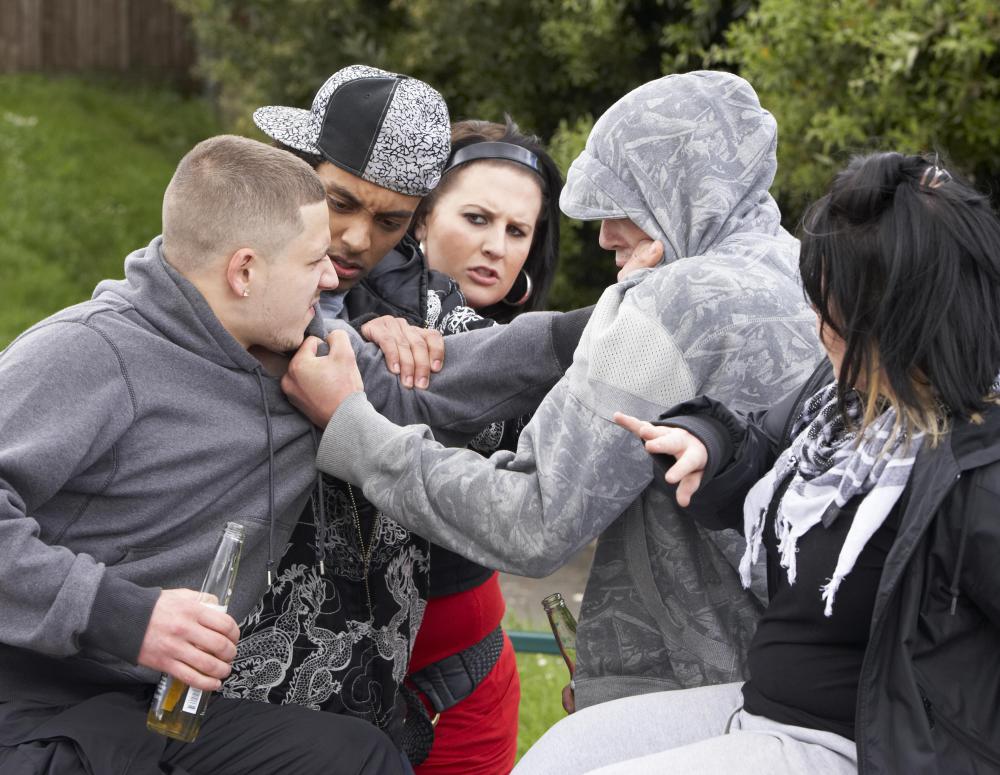 On an individual level, parents who receive reports of school bullying from their children should take those concerns seriously and not dismiss them as part of a rite of passage or "boys will be boys." Some school bullies are fully capable of committing sexual assaults or smuggling real weapons onto school property, so any palpable threats against a child should be investigated by parents or school authorities before threats become actions. Reporting credible threats to law enforcement officers is also a way to counter serious incidents of school bullying.
School bullying is a major problem.

Physical bullying is a common problem at schools.

School bullying may come from negative text messages.

Emotional bullying excludes the victim from social interactions and causes mental pain.

Social withdrawal can be a sign of bullying.

School bullying may lead to full blown violence.