Sarcoidosis may also be referred to as sarcoid or Besnier-Boeck Disease. It is an autoimmune condition characterized by the formation of non-cancerous nodes, called granulomas, that can develop in various organs. In about 90% of patients with this condition, granulomas form in the lungs and in the various lymph nodes of the body.
About 40 in 100,000 people will develop sarcoidosis, usually before they turn 50. Though the disease is seen in all groups, it appears most commonly among people of Swedish, Danish, and African descent. Medical researchers believe that people who have a family history of the condition are more at risk for developing it.
Despite defining a potential genetic connection, the precise mechanisms that cause the granulomas to develop are not completely known. Medical researchers believe that many people with this condition have an inappropriate immune response to one or more of the following agents: viruses, bacteria, chemicals, or fungi. The body's lymphocytes become overactive, attacking these agents and releasing chemicals, which produce granulomas.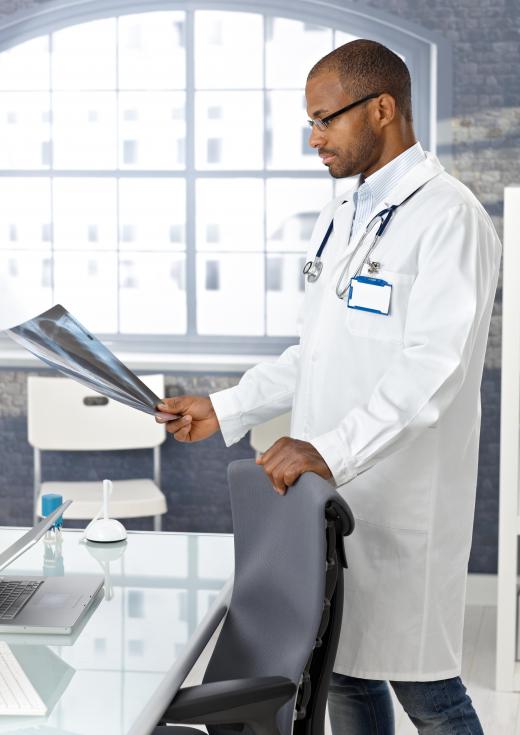 The symptoms of sarcoidosis are numerous. People may first feel tired, run fevers, and lose weight or have night sweats. If granulomas are in the lungs, a noted cough may be present, and shortness of breath after brief periods of activity is quite common. The lymph nodes, particularly those in the groin, under the chin, and under the arms, may be enlarged and be painful. About 25% of people experience pain in the joints and muscles, and about 25% also experience patches of raised and discolored skin.
Less common symptoms include itching, burning, or dry eyes. Some people may also be afflicted with sinus problems like a runny nose, a hoarse voice, or chronic sinus infections. In rare cases, granulomas may develop in the heart and affect the circulatory system.
Since sarcoidosis tends to mimic other illnesses, it may not be diagnosed unless a chest X-ray is taken. This test is common, since patients often suffer from a shortness of breath. A biopsy of swollen lymph nodes, and blood tests can also help diagnose the problem.
Patients with this condition should avoid exposure to sunlight and foods rich in vitamin D since these can cause the calcium-filled granulomas to form more readily. Sarcoidosis is usually treated with a variety of medications, including prednisone, which helps reduce inflammation. Patients also may take medications that reduce immune response, like methotrexate and cyclophosphamide. They block the immune response but also make people more susceptible to illnesses and infection. Medications may also be given to treat organs affected by granulomas, so those with granulomas in their hearts might receive some drugs that will improve circulatory function, for example.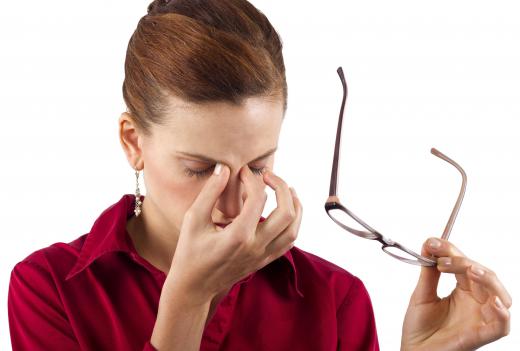 Sarcoidosis patients are closely followed by healthcare professionals and their response to treatment is carefully recorded. Treatment may be required by a number of specialists, depending upon the various organs affected. For example, a pulmonologist most frequently evaluates patients who have granulomas in their lungs, and a cardiologist might follow a patient with heart problems.
With treatment, many patients live very normal lives, and the granulomas may disappear after a course of treatment. People who receive treated have a 95% survival rate and generally are not limited in what activities they can perform or disabled by the condition.
AS FEATURED ON:
AS FEATURED ON:

By: CLIPAREA.com

Sarcoidosis refers to the formation of non-cancerous nodes in the body, commonly found in the lungs.

By: nyul

A medical professional may examine an X-ray for signs of sarcoidosis.

By: Ocskay Bence

Individuals with sarcoidosis may experience fatigue and fever.

By: Thirteen Of Clubs

Sarcoidosis is usually treated with a variety of medications, including prednisone, which helps reduce inflammation.

By: Innovated Captures

Chronic sinus infections are a symptom of sarcoidosis.